After two years of video calls, you probably don't want to see another friend or coworker on your laptop screen ever again.
We know the feeling.
But we can all agree that the above sentiment does not apply to holograms.
Which is good, because the format popularized by such luminaries as Darth Vader and Tupac just got a lot more realistic for the rest of us.
Portl M is "the world's first tabletop holographic communication and media device." Sure. But what that means is you can now interact with realistic, live-feed holograms of your friends and family, and beam a 3D likeness of yourself into their homes, too. Which should make communication a bit more fun and/or intimate than what you get from FaceTime or Zoom. You can reserve one on the website now.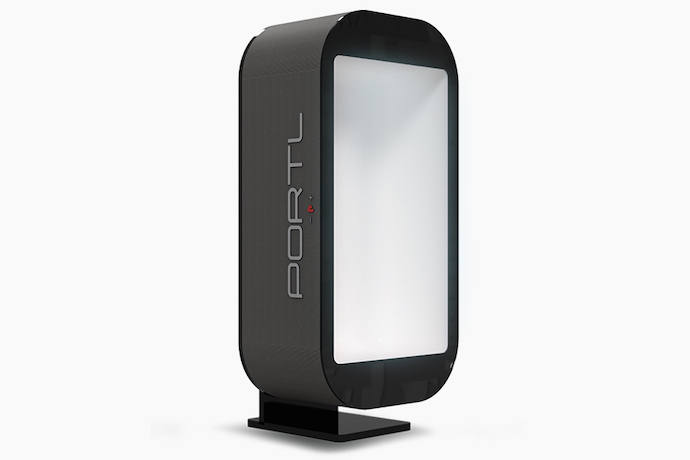 Portl got its start with a larger version of the device, called Epic, that displayed life-size holograms. That's nice and has some fun applications, but for most people it's prohibitively expensive and unnecessary. Enter the Portl M, a much easier entry into the category, and something you can place on your desk or kitchen counter the next time you want a more personal but still digital interaction.
The device has a high-resolution, AI-enabled smart camera that films you and generates the hologram you'll see in front of you. In both cases, it creates simulated depth, included shadows, for more realistic communication and visuals. Speakers and an HD touchscreen round out the features, and the stand lets you orient things vertically or horizontally.
Beyond the obvious uses like talking to people or beaming into a meeting from afar, Portl notes a few other instances where holograms may be better than non-holograms. For example, working with a fitness instructor, shopping, viewing immersive entertainment, conducting telemedicine, and displaying 3D art.
But don't worry, getting really into NFTs and using words like "metaverse" is optional.