Taking a ski trip is fun, sure, but it requires more logistics and equipment than your average vacation.
Assuming you can navigate the exorbitant prices and unpredictable weather, you still have to haul around all that gear. Which, we can safely agree, is the worst part of skiing.
Between your heavy boots, unwieldy skis and eye-hazard poles, you're a walking threat to mankind—or at least to anyone within a few feet of you.
These skis might be the answer. Slovenia-based Elan has developed the Voyager, which is dubbed "the world's first fully functional, folding, all-mountain ski." It's available in a handful of colors, and the company also offers telescoping poles and a compact bag for transporting your newly compact gear.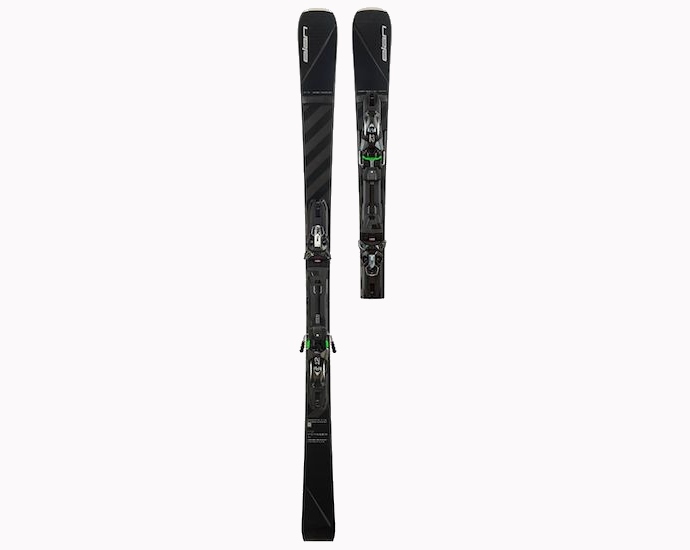 This isn't Elan's first folding ski, however. Several years back, they developed a model for the Slovenian army meant to increase mobility, transport capability, and helicopter operations. But that was for soldiers and this is for you, the regular skier who wants to take a few runs before posting up in front of the fireplace with a hot mug of spiked cocoa.
The skis feature a hinge in the middle, with a four-axis mechanism that bonds and seals the two halves together at the folding joint. When folded, the skis are less than one meter long, perfect for stowing in your trunk or carrying with ease in a bag. And when put back together, the carbon-reinforced plate is strong and flexible, so you can hit all the turns and moguls you want.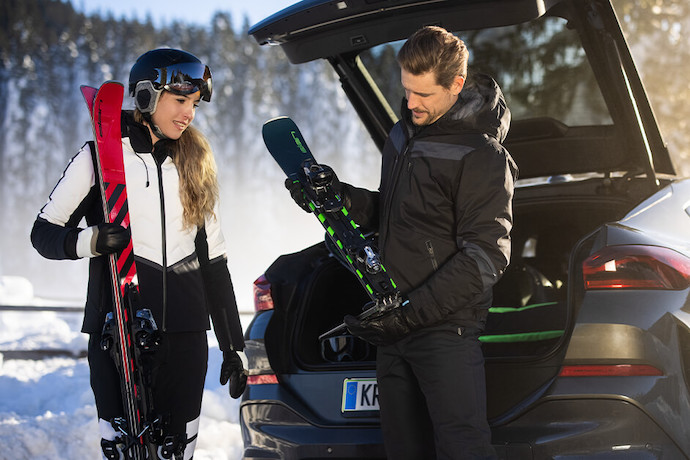 These skis should make your time getting on and off the mountain a lot more manageable. Now, you can enjoy your trip without needing to purchase a full-size ski bag just to board your flight. Or waiting around for oversize luggage to come off the plane.
And perhaps most importantly, you can confidently walk up to the gondola without concussing your friends.