The real estate market is intense right now.
So, if you're looking for a new home, you may want to consider expanding your search grid.
Not to a new city or state or some other land-based dwelling. We're talking about life at sea—one with access to 20 restaurants and no threat of scurvy.
Storylines is a new residential community located aboard a luxury cruise ship. That ship is 741 feet long and 98 feet wide with 547 fully-furnished residences ranging in size from 237 to 1,970 square feet, so you've got options.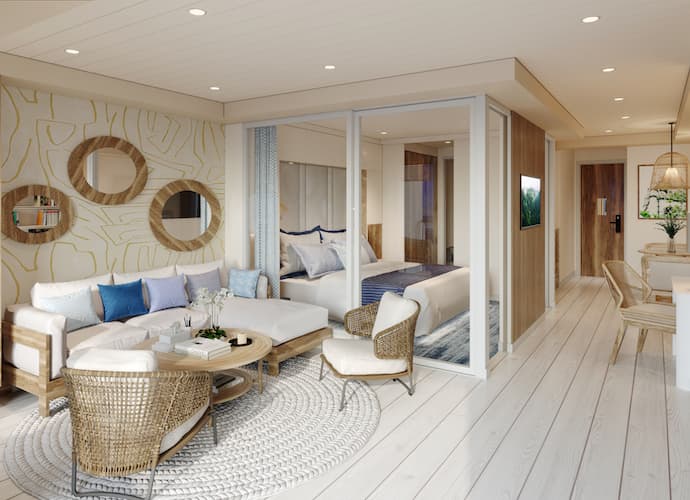 Purchase 12-year or 24-year lease terms, in which you forfeit the residence after the term is up. Or go ahead and secure a residence outright, in which case you will own it into perpetuity (the minimum lifespan of the vessel has been guaranteed by engineers to be at least 60 years, and ownership transfers onto a new ship when the time comes), with the option to sell it or pass it on via inheritance. Owners can also bring guests aboard or rent out their space when not in use.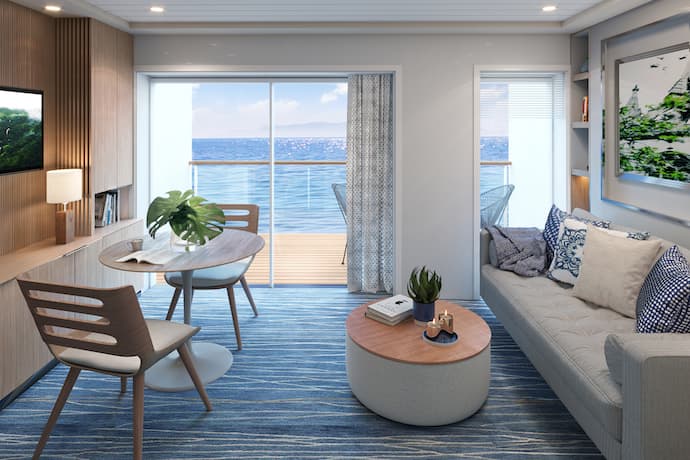 The ship will set sail in 2024 and embark on a 1,000-day maiden voyage across the globe. Don't worry—there's plenty to do while on board. You've got 20 dining concepts and bars to choose from, plus a microbrewery, a marina landing with access to personal watercraft, three pools with a sundeck, a 10,000-book library, a movie theater, an art studio and a bowling alley. There's also an outdoor running track, full gym, yoga studio, golf simulators and more ways to occupy your time. The ship is like a floating city, complete with on-board doctors, pharmacists, a bank, salon and other necessities.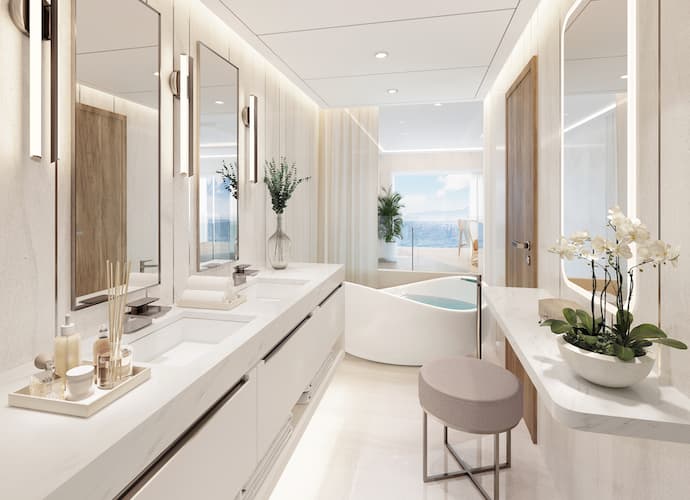 It's not all about the boat, however. You'll have ample opportunities to stretch your legs on dry land, with most port stops lasting a few days so you can explore your surroundings without rushing back to the ship.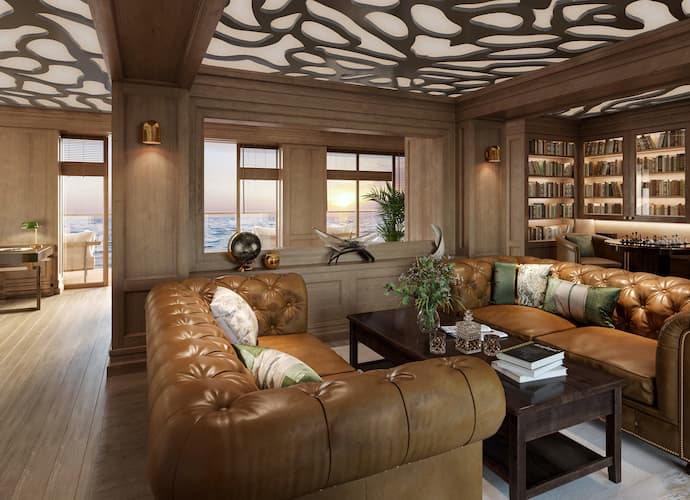 So far, Storylines is attracting a mix of people. There are the expected retirees, but also digital nomads in their '20s and '30s, so your neighbors will comprise professionals, families and adventurers. All in, this is less of a cruise vacation and more of a nautical lifestyle.
And for once, you don't have to resort to piracy or a Bravo realty series to live it.