Nearly everything is getting the smart treatment these days.
Except cutting boards. Those are still pretty dumb. Just flat pieces of wood or plastic.
Enter Blok, a new cutting board that features a digital display so you can stream classes and tutorials while you cook. After a successful run on Kickstarter, it's available now and ready to help you make better meals at home.
Blok has two main components. The board is a dark walnut wood, and it connects to a removable, waterproof screen where you can watch videos and consult recipes, all without having to look at your phone, laptop or cookbook. So, you can keep your attention on the task at hand—without losing a hand.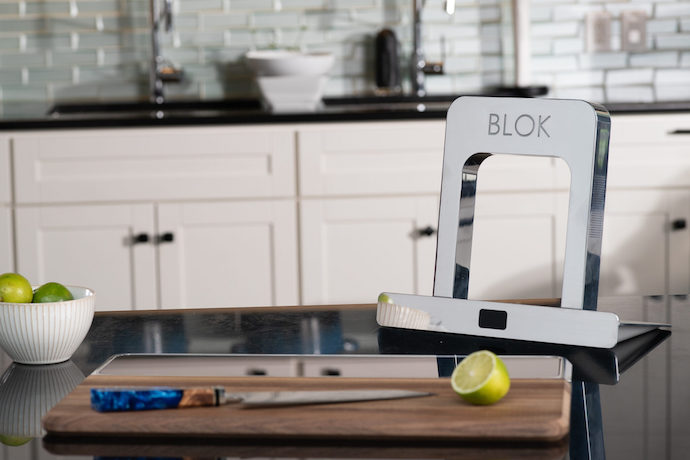 There's a docking station to hold and charge the contraption when not in use. That station also includes speakers to stream the audio portion of your cooking classes, plus a camera and a microphone to engage with your friends or ask questions during a live cooking class.
The Blok team also built a corresponding app, which controls all the digital components in the cutting board and docking station. If you're too busy to hit the store before making dinner, you can even order all of the ingredients via the app and get your groceries delivered. A subscription gives you access to recipes, classes and the online community of other Blok-owning cooks.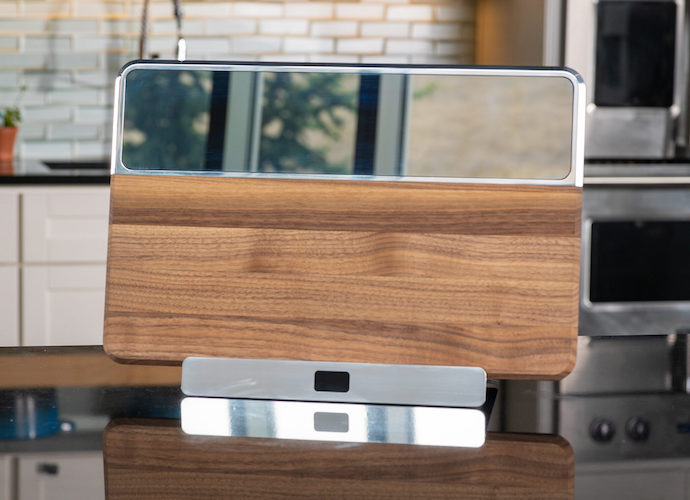 You'll still have to do the actual work. You know, chopping and cooking and whatnot. But now an expert will appear in your cutting board to help you along the way with helpful tips and advice.
"Step one: watch your fingers."