You might assume Wes Anderson has been hard at work on his latest movie, "The French Dispatch."
And you would be partly correct.
But you'd be missing one important diversion he's been working on: designing a train carriage for your next adventure.
The Anderson-designed 1950s-era Cygnus carriage sits aboard the Belmond-owned British Pullman, which rumbles through England and nods to the golden age of travel.
Anderson showed his love for trains in "The Darjeeling Limited," a film that followed three brothers on their luxury train journey through India. He channeled that passion and his trademark eye for design into this project, which balances the train's history with his always-interesting vision.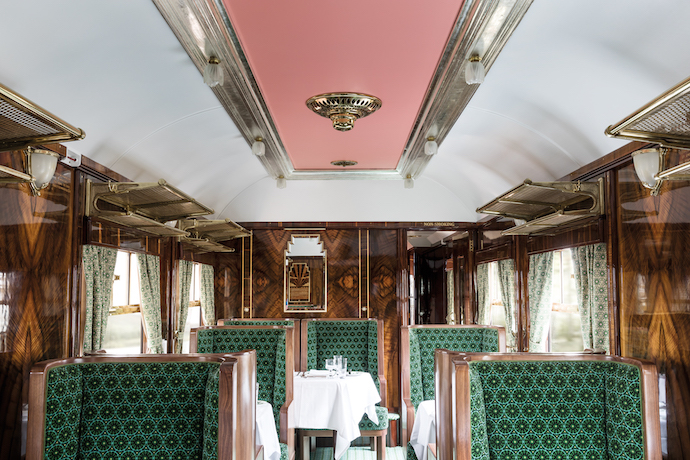 The carriage has a white roof with pastel-pink accents, green tones in the carpets and chairs, and intricate marquetry work in the wood-panel walls showing sunbeams, clouds, stars and waves. Step aboard, and you'll feel like you entered one of his film sets—it's detailed, idiosyncratic and original.
You can book a seat in the open carriage or a private four-person coupe. The latter comes with free-flowing champagne, an exclusive food menu with an upgraded wine package, and unique dishes and glassware selected by Anderson. You can also reserve the entire car, if that's of interest, by contacting the company directly.
That will be helpful if you're trying to make a movie of your own.