Flying cars may still be a few years away, so until then, you can keep driving your car on the road like everyone else.
Or you can think outside the box and take your car for a swim.
Because Floating Motors is modifying old classics into nautical vessels, so you can pretend you're James Bond while turning heads at the lake.
A joint venture between Italian designer Pierpaolo Lazzarini and watercraft builder Jet Capsule, Floating Motors offers a few stock models, including a Jaguar E-Type, a Porsche 550 Spyder and a Fiat 500, with more options coming soon. Throw down a deposit to secure yours, and they'll get to work.
If there's a car you'd rather see outfitted into a boat, just ask. They take requests for custom jobs and will design and engineer your dream floating car into reality.
Each vessel can be made into a twin-hull catamaran or a hydrofoil and is equipped with an electric motor. Those engines range in power, from an easygoing 40 horsepower outboard motor to a twin-engine situation putting out a speedy 270 horses. Think about how you want to use your new toy and choose accordingly. Because each model can be used for leisurely days jetting around the lake, or as a private water taxi or charter.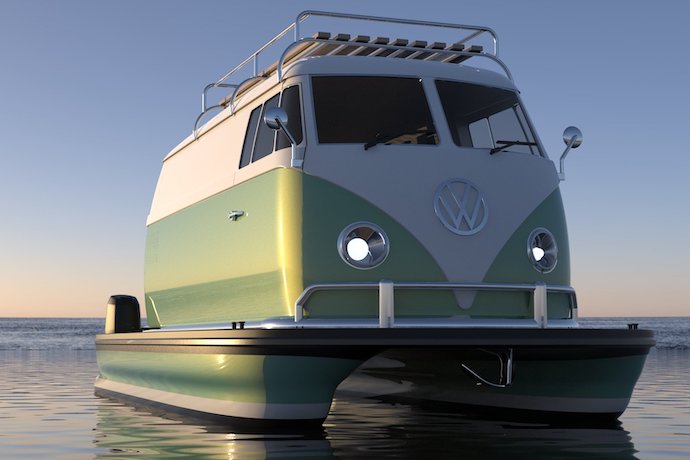 We're still not sure how the seatbelts work on a car-boat hybrid capable of doing 60 knots.
So don't forget your water wings.