If you're one of the millions of people working from home these days, good for you. We hope you're cozy in your sweatpants and slipping a little whiskey into your coffee mug for late-afternoon meetings.
But if your WFH situation is really just a couch or kitchen table, it may be time for an upgrade.
A dedicated desk is one way to go.
But a 3D-printed office with floor-to-ceiling windows that can be dropped anywhere you want to work, from your backyard to a remote patch of scenic forest, is another, better way to go.
The Denizen Archetype is a new "smart pod" that lets you set up an office anywhere in the world. The California-based company has options for solo employees and small businesses, so everyone can work comfortably.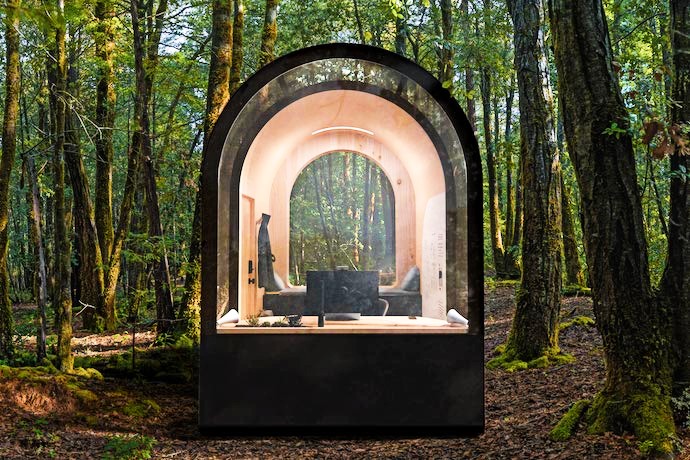 The 90-square-foot space is made from recycled materials and includes a desk, reading nook, whiteboard wall and mini fridge. It's wired for electricity and WiFi, and there's even an air filtration system and built-in HVAC. There's also a 27-inch 4K display and a 4K webcam, perfect for all those video meetings.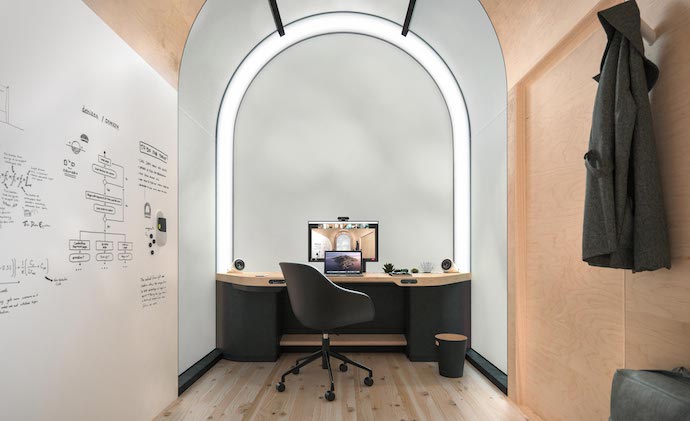 The tall ceilings keep things airy, while the huge windows look out onto the world around you, so it's like the opposite of a sad cubicle. But if you require a little "you" time, the glass windows turn opaque at the touch of a button, transforming your office pod into a nap pod.
With great power...