Coolers are as much a part of summer as swimsuits and sunshine.
But coolers have a dirty little secret that no one likes to talk about: They don't actually hold much inside, because the necessary ice takes up so much space.
It's a problem, we know.
Someone else knows this, too. Because the GoSun Chillest is a cooler that removes ice from the equation entirely. Yes, it still keeps your food and drinks ice-cold, all thanks to battery power and a celestial body known as "the sun."
The cooler has a 45-liter capacity, which seems even larger considering it won't be stuffed with ice. It can also accommodate a 30-watt solar panel attachment, or a 60-watt solar panel that doubles as a table. The panel soaks in the sun's rays and distributes the power to the cooler, keeping your food and drinks chilly and dry. Flip it to table mode to prep and serve food, hold drinks or play games.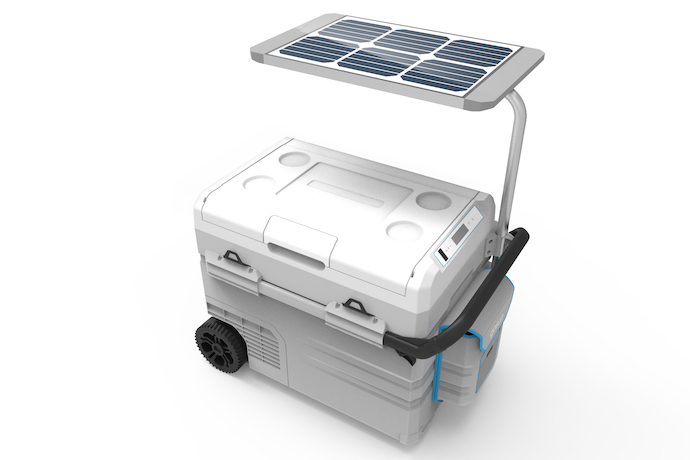 The cooler also has a built-in battery and plugs into an outlet for multiple charging options. The compressor lets you set the temperature right where you want it, from a very cold -4°F to a less cold 68°F. And the dual cooling zones mean you can make one side a fridge and the other a freezer—perfect when your day involves both beer and ice cream. (The measure of any successful day.)
All-terrain wheels help you maneuver over uneven ground, and this thing also includes helpful extras like inside lighting, tie down straps and internal baskets to organize your supplies. Not using the solar table? Its mount can hold an umbrella whenever you need some shade. So, there's a lot going on here.
But all you really have to remember is the beer.