Sir Ernest Shackleton was a fearless explorer who led three British expeditions to Antarctica in the early 1900s.
Shackleton is a company making expedition-grade gear and attire, like extreme-weather parkas and heavy lambswool sweaters.
Shackleton Challenges is the culmination of the above. This travel and training program will help you develop skills and experiences and capture that explorer's spirit. And you'll do it in some of the world's most spectacular settings through a series of guided trips to chilly places like Arctic Norway and Antarctica.
The guided part is key. These aren't your typical museum guides whose most impressive feat is talking while walking backwards. These are serious adventurers.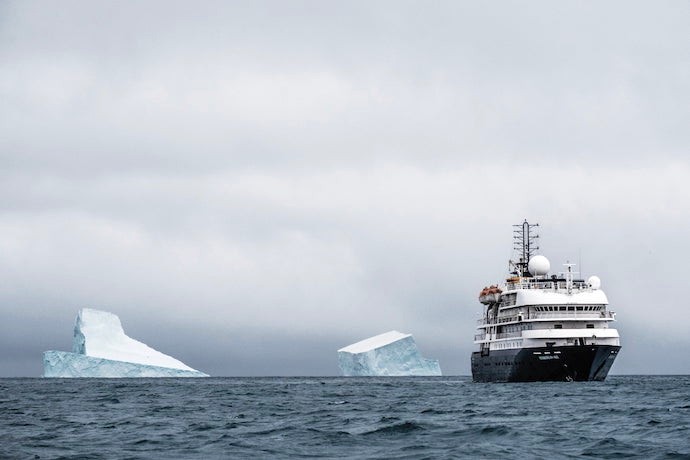 Louis Rudd is a former Royal Marine Commando and SAS soldier who is the first and only person to traverse Antarctica twice using human power alone, and he's reached the South Pole three times from different coastal starting points. Wendy Searle has completed a full traverse of Greenland and is one of the only women in history to complete a solo, unsupported journey from Hercules Inlet to the South Pole. So, when these two talk, you'll want to listen.
They'll teach you to navigate and ski-tour in extreme conditions, camp in the snow and traverse tricky terrain. The trips aren't all about exertion, however—they're flanked on both sides by hotel stays, hot showers and multi-course dinners.
In the months leading up to your departure you will receive your kit list, training program and detailed itinerary. You will also have scheduled check-ins with your Expedition Manager and Director of Expeditions to ensure you are ready for the challenge ahead.
In the meantime, you might want to prep by taking an ice bath or standing in front of the freezer for awhile.