Seth Rogen is known for many things.
But if he were known for two things, they would be movies and cannabis.
After writing and starring in stoner hits like "Pineapple Express" and regularly professing his love for the magical herb, Rogen and his film-making partner, Evan Goldberg, have launched Houseplant, a new cannabis brand that also dabbles in pottery and smoking accessories.
First thing to know: The just-launched website is being inundated with traffic, so if you can't access the goods right away, stay calm and try again later.
Houseplant was founded in 2019 in Canada, but this is its first foray into stateside business. The company is starting with three strains of cannabis flower, each named for weather systems. Diablo Wind and Pancake Ice are sativas, and they're meant to produce a pleasant body high and uplifting feelings. Pink Moon is an indica that's meant to be smoked at the end of the day when you want to wind down. The strains were all hand-selected (and smoked) by Rogen and Goldberg.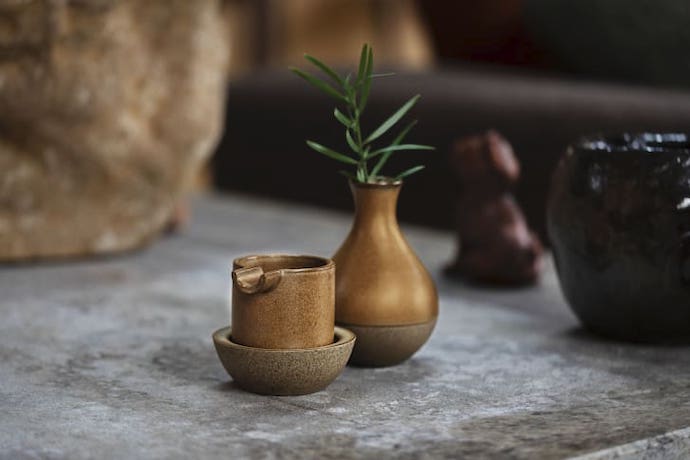 For now, the weed is only available in California, but the other products and accessories are for everyone. The surprisingly elegant Ashtray Set was designed by Seth himself and inspired by his love for pottery. It features a deep well to keep ash from flying away, a notch-like rest, and a saucer with three uses: as a holder for a lighter, as another ashtray, or as a coaster for the ashtray itself. The set also comes with a matching vase for flowers.

The Block Table Lighter is made from durable aluminum with leather accents on the insert and base. It houses a butane lighter inside, and the lid doubles as an ashtray, complete with a little notch to hold what you're smoking.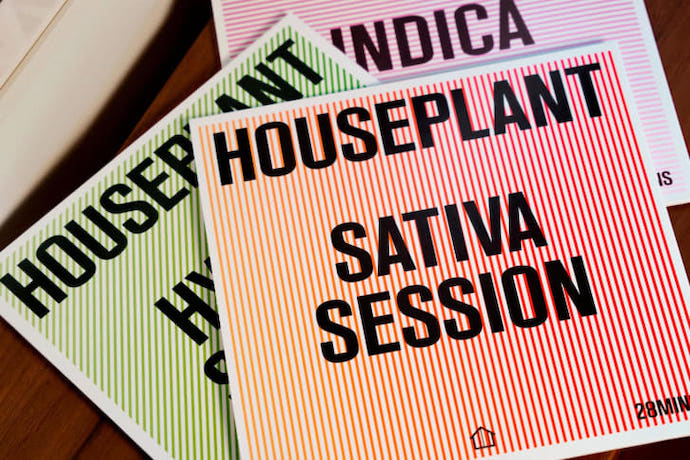 There's also a Vinyl Box Set with three records, each containing a mix of songs that Rogen and Goldberg selected for whatever mood you're in. The Houseplant Sativa Session is filled with upbeat tracks, the Houseplant Indica Session is relaxing, and the Houseplant Hybrid Session has a little bit of both.
Seems like these guys thought of everything. Well, almost.
You're still on your own for snacks.