"Dances with Wolves."
"Field of Dreams."
"Waterworld."
(Okay, maybe not "Waterworld.")
These are the reasons Kevin Costner can afford to own a gorgeous ranch located on the edge of Aspen, Colorado. You don't need quite the same resume, however, to gather some friends and rent it. You can do that just because you want to.
Dunbar Ranch is Costner's 160-acre ranch and homestead located on a secluded plot of land just 10 minutes from downtown Aspen. The spacious retreat sports three separate houses, plus picturesque views of the Continental Divide and all the luxurious trappings you'd hope to find at such a place.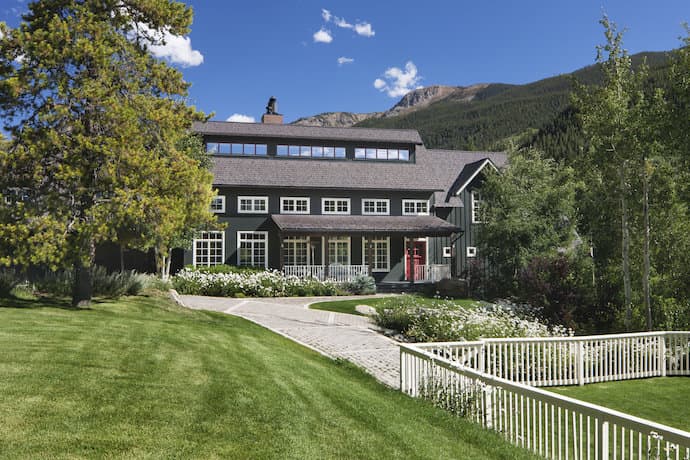 The main residence is perched above the Roaring Fork river. It has six bedrooms, six bathrooms, an impressive kitchen and plenty of living space. But the real star of this show is the private hot tub grotto that can be accessed via a trap door in the primary bedroom.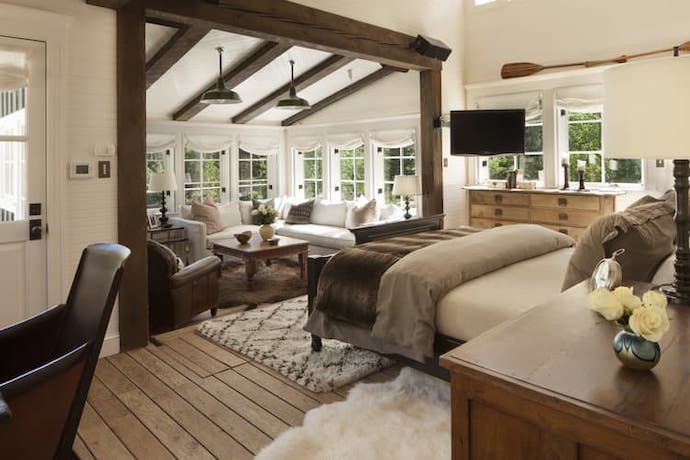 There's also a lakeside house and a smaller riverbank cabin, which have lots to offer as well. All in, the ranch can accommodate 34 guests. So, it's a good opportunity to invite multiple families or friends to join you, or use it to host a corporate retreat. Everyone will have their own private spot to adjourn at the end of a productive day exploring the ranch.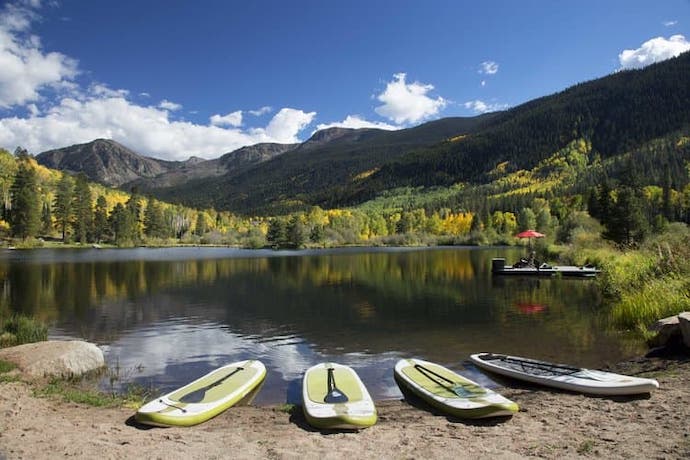 That exploring may consist of skiing at nearby Aspen Snowmass in the winter, or taking advantage of the on-site ice rink, lighted tubing track and groomed cross-country ski tracks. If you're visiting in the summer, you can fish the property's pond and river, go paddleboarding and hiking, or play baseball. Yes, there's a baseball field.
Build it, and they will come.
Maybe to play baseball. But definitely to use that hot tub.