Crazy week, eh?
It's enough to make you crawl back under the covers and hide like a groundhog.
And then to pull up soothing video lessons with titles like Inner Peace, Overcoming Fear, Stress Management and Getting Started with Mindfulness.
Ultrahuman is the just-launched platform that will help you meditate, exercise and sleep better thanks to the expert assistance of athletes, neuroscientists and psychologists. It's available now on Apple and Android devices.
This is kind of like MasterClass, if MasterClass was solely dedicated to improving your mind and body.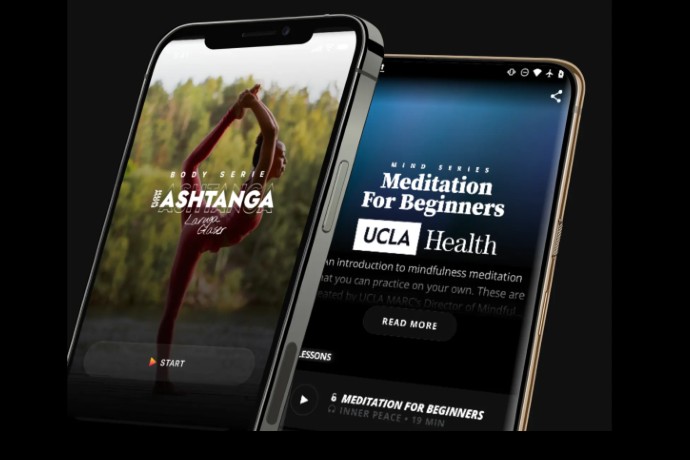 The library has thousands of hours of content, broken into different sections. These are those sections.
Workouts: You've got a lot to choose from. HIIT classes, yoga, strength-training, running, recovery and more, designed for all fitness levels.
Meditation: Quiet your mind with research-backed meditation methods.
Bedtime Stories: Stories written by award-winning authors will provide some education while helping you relax into a deep sleep.
Brain Music: Listen to tracks from "neuro-musicians," plus classical music legends and Grammy-winning artists, with each song curated for its ability to benefit focus, productivity and sleep.
Experts—everyone from champion CrossFitters and celebrity fitness trainers to doctors and best-selling authors—are there to guide you every step of the way.
If you have an Apple Watch, you can integrate it with Ultrahuman to harness the available biofeedback data, which provides real-time insights into calories burned and your heart rate, so you can measure the effectiveness of your exercise and meditation. All for the purpose of resetting, recentering and getting the most from your mind and body.
Which, understandably, might not be operating at peak efficiency right now.