The holidays are a time for eating.
And sleeping.
And, let's be honest, making some goals that go beyond just eating and sleeping.
So here's Pivot, a bed that flips up to reveal a gym. It's on Kickstarter now, and the company hopes to begin shipping in March.
Yes, if 2020 were a word, it would be "pivot." So the timing couldn't be better. When this thing is down, it's a legitimate bed—either a double or king-size—that you'd be happy to have in your home. But flip it up into the wall, Murphy bed style, and instead of a typical bed frame underneath, you'll find a power rack that's perfect for strength-training. So now, you don't need to carve out dedicated space for a home gym, because your bed is that space.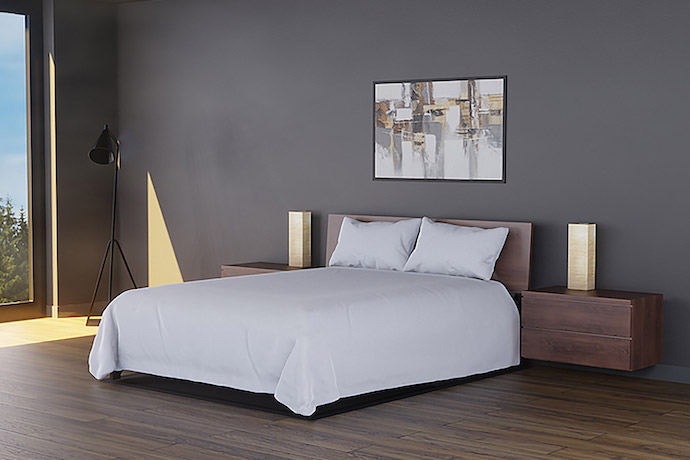 Once the bed is upright, the rack folds out and locks into place. There's a pull-up bar and dip bars, plus a spot to mount a screen, so you can do exercise videos.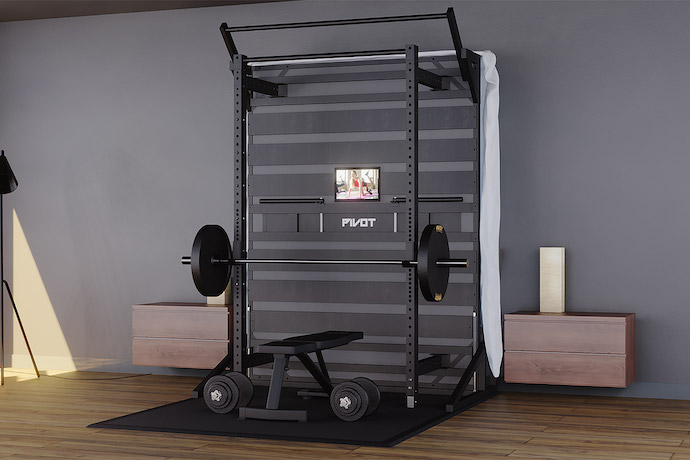 There's plenty of open space to lay down a mat or roll in a bench, and the rack is engineered to support standard attachments and bar-catches, so you can perform heavy moves like squats, deadlifts and bench press.
Best of all, when you're done, you just fold the thing back down, and you've got a bed again.
Which is also great for mid-workout naps.