There's something so romantic about living off the grid.
Just you, a wood-frame cabin and a roaring fire.
Plus a full kitchen and bathroom, room for a couple king-size beds and a great view of the natural surroundings.
Your typical minimalist, off-the-grid living situation.
Have it all with Anna, a new cabin concept featuring expanding walls that open to the elements. It comes from The Netherlands-based architect Caspar Schols, and it can be flat-packed, shipped and setup in any location you choose. Somewhere far away from other humans seems like a good place to start.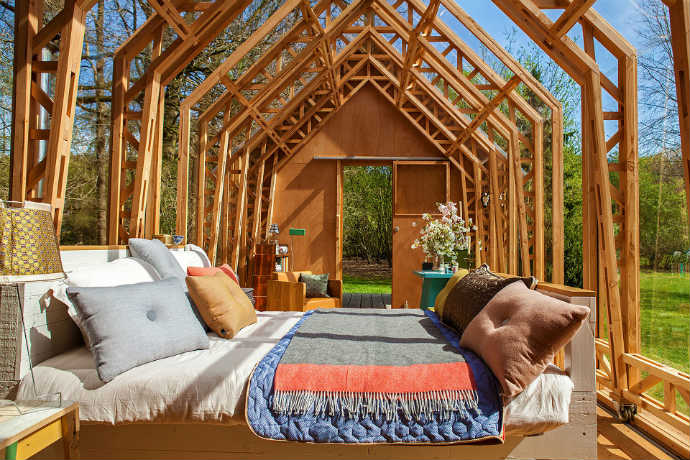 The cabin is available in three options: Stay (a fine place to live), Meet (geared toward yoga studios and meeting spaces), and Me, which can be customized into an office, guest house or anything else you like.
Anna Stay is the best choice for getting out into the wild and staying there for awhile. The structure covers about 600 square feet and includes a full kitchen, a small bathroom, plenty of floor space for living and sleeping and a wood-burning stove to keep you warm in the winter.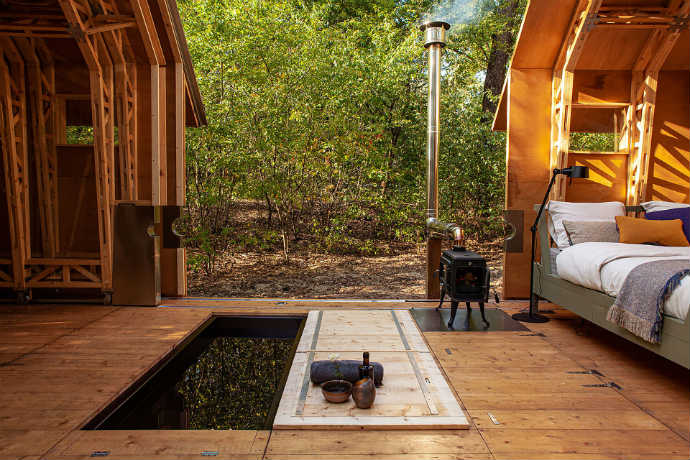 The side walls are built with wheels that move along runners, allowing you to easily slide them open to enjoy the fresh air and scenery. Of course, if you want to enjoy the views without getting rained on, there's an option to enclose the roof and walls with a clear, weather-proof covering. That will be nice when you want to look at the stars from the built-in soaking tub that's revealed when you open up the floor like a trap door.
This place is a lot different than your current home.