In this age of smart everything, one item has remained relatively dumb: that piece of furniture that sits next to your bed and holds your phone and a glass of water while you sleep.
So, it's about time someone built a nightstand that doubles as a wireless charging station and has a swivel top that opens to reveal your perfectly-chilled drinks.
The Comet Smart Nightstand is available for pre-order on Indiegogo now through October 12, and they expect to begin shipping products early next year.
The nightstand was created by a team of ex-Apple engineers and product designers. It looks futuristic, like something the Jetson's would've owned, and it's available in two sizes and two colors (white and black). Is it necessary? No. Is it intriguing? Yes. And it just might help to streamline your morning and nighttime routines.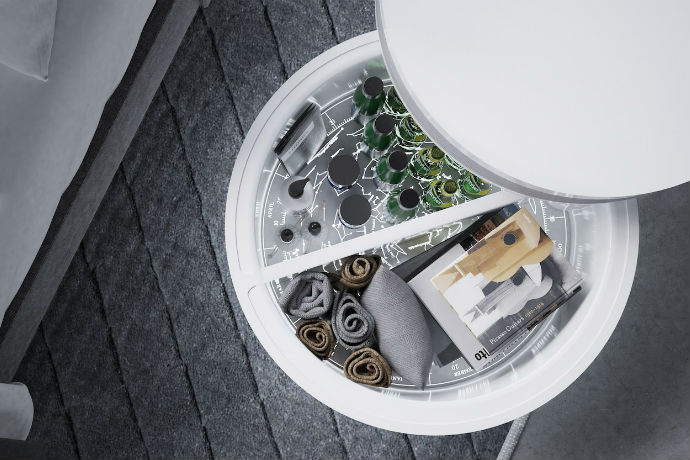 Here are some highlights:
Full Surface Wireless Charging: The nightstand's entire surface provides wireless power. If you've got a compatible device, you can simply place it on top of the nightstand for a wireless charge, so it's ready to go when you wake up the next morning.
Smart Home Control Interface: Comet integrates with other smart gadgets, so you can control the room temperature, speakers, lights and locks without leaving the cozy confines of your bed.
Internal Cooler: Open the lid to find an internal cooler, perfect for stocking drinks and snacks. Because nothing is more inconvenient than going to the kitchen when all you want is a little champagne.
Ambient Lighting: This thing's also a big nightlight. If you get up in the middle of the night, motion sensors will detect your movements and activate ambient lighting, so you won't trip over something on your way to the bathroom.
Like that empty champagne bottle.