"You can't spell love without EV."
That's electric vehicle, for the uninitiated.
That's also the slogan for Tesla Dating, a new dating app exclusively for Tesla owners.
Let that sink in for a minute. Then check out the app, which is currently accepting early-access signups while it's in development.
Why does this exist? Great question. It's because the only thing Tesla owners love more than their cars is talking about their cars. So, it stands to reason they'd enjoy doing so over dinner and drinks.
"Suddenly it hit me: These people would be perfect for each other," said founder Ajitpal Grewal in a WSJ interview.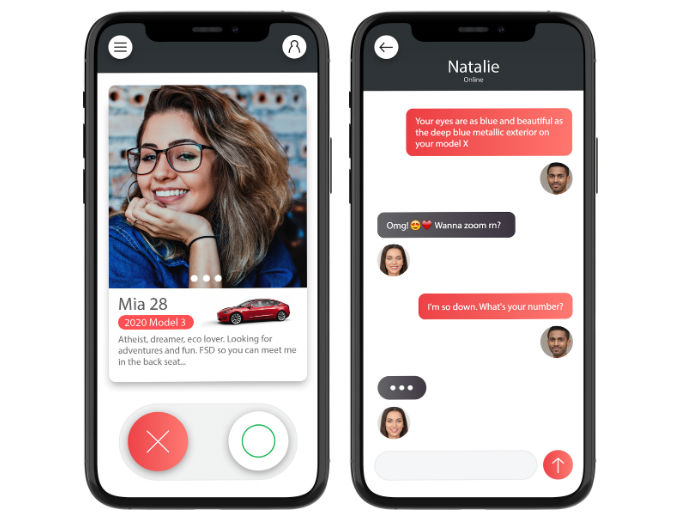 Naturally, you'll have to prove that you own a Tesla before you can use the app. Of course, if this is anything like other dating apps, where people don't represent themselves accurately, you can probably expect to see a few Nissan Sentras bejeweled with Tesla badges.
But with any luck, you'll find the Tesla-driving person of your dreams. And you two can talk about Elon Musk and Ludicrous Mode and automatic breaking. If all goes well, you might even create a little X Æ A-12 of your own.
Or at least share some car insurance.