The typical briefcase contains papers and files and nothing of interest to the casual observer.
A much better briefcase opens into a sturdy charcoal grill that's ready to barbecue any time, any place.
The most interesting briefcase is handcuffed to your wrist and contains one million dollars in unmarked bills.
But this is about the barbecuing kind.
Nomad Grills is making a supremely portable charcoal grill and smoker that's perfect for impromptu balcony burgers, camping trips and other space-saving situations. It's available online now.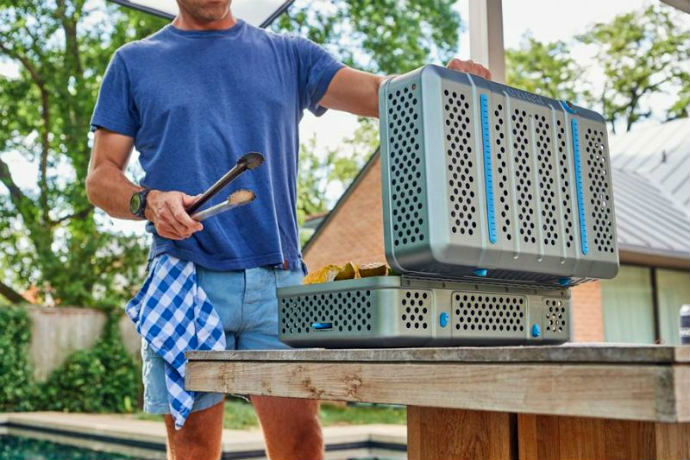 After three years of R&D, the Dallas-based company completed its mission to create a portable grill that wouldn't rust or fall apart mid-adventure. So that's what you have here: a 28-pound cast-aluminum briefcase with stainless steel grates and vent sliders to control the temperature, plus an integrated thermometer. And the multi-layer construction allows the inside to get hot while the outside stays surprisingly cool.
The case opens to reveal two grates totaling 425 square inches of cooking space, or enough room to hold about 30 burger patties. You can also fashion the contraption into a closed smoker that can accommodate a couple briskets or racks of ribs.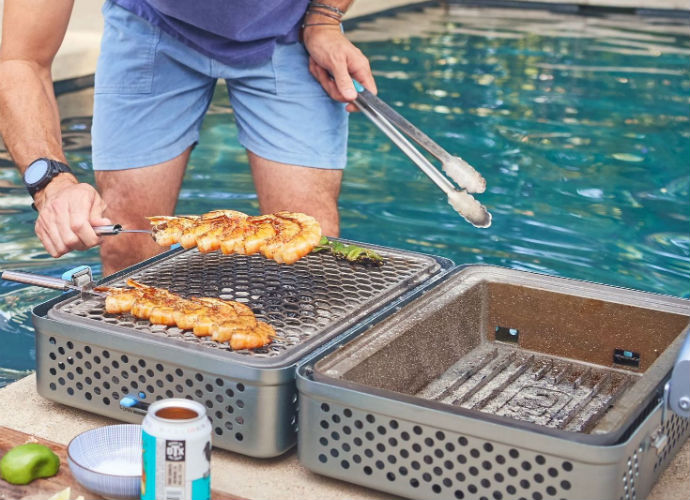 So the next time you're grilling around a pool, or your beach picnic calls for tomahawk chops rather than cheese boards, you'll pull out your secret weapon: this thing. Throw some coals under the grates, light them up and start cooking. At that point, it operates just like any other charcoal grill.
Except you can take this one with you when you're done.