There are certain things you look for in a face covering.
Comfort, sure.
Security, naturally.
And the ability to tell people to "back the @#%! up" in a variety of different languages would also be nice.
Which is why you'll want the C-Face Smart Mask, a rather ingenious development from Japan that can translate what you say into eight languages. Worldwide shipping is planned for December, so contact them now to reserve yours.
First of all, let's acknowledge for a second that the company behind this is called Donut Robotics. So things are off to a great start.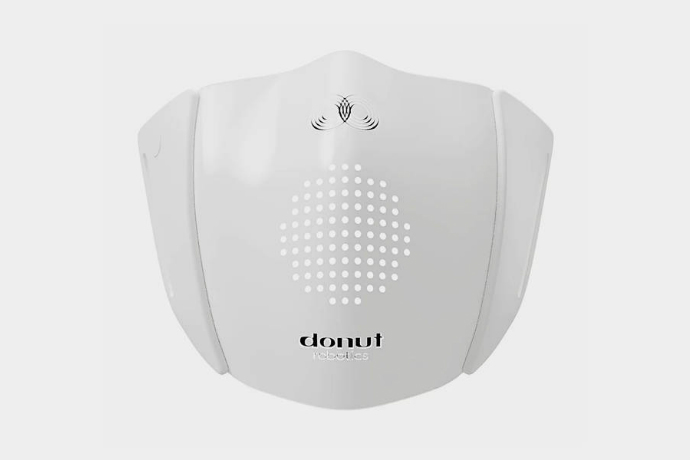 This is a mask unlike the rest of them. Because it actually fits over your existing mask and connects via Bluetooth to a phone or tablet. All so it can translate your words for the person you're speaking to into French, Korean, Thai, Vietnamese, Spanish, Chinese, English and Indonesian, and even text your words to the other person's smartphone.
It can also record your exchanges and create minutes of the conversation, in case you're terrible at remembering jokes in French. In the future, the company plans to develop AR and VR capabilities for it, too.
You can already imagine how this will pave the road to new activities during the current crisis. Making new friends. Traveling again to foreign countries. Doing deals with people you previously had a language barrier with.
Or playing Bane in your community production of "The Dark Knight Rises."