You don't enjoy bragging about your superhuman abilities.
But the fact stands: You can lift a sailboat over your head.
As long as it's the Tiwal 3, an inflatable sailboat you can scrunch up and stuff into your car after a day of traversing the seven seas. Or your nearest body of water. Either way, this thing will come in handy for your next nautical adventure. It's available now in a variety of sail types and sizes.
Look, sailing is fun. Except for the part where you have to learn a dozen different knots and educate yourself on seafaring terms like "rigging" and "jib." And that doesn't even include the fact that you must acquire a place to keep your boat.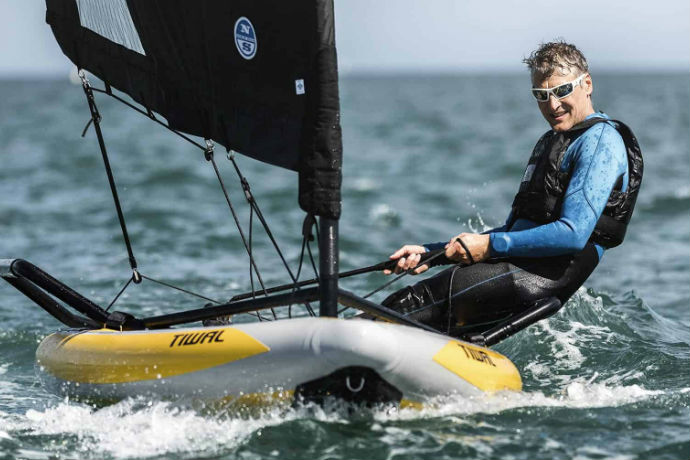 It would all be much easier dealing with this two-person, 10.5-foot vessel that features an inflatable hull, minimal rigging, carbon masts and an anodized aluminum frame.
Because it fits into two bags that slide easily into your trunk, can be used by beginners, sets up in just 20 minutes using an included rechargeable low-pressure pump, and only weighs 110 pounds. Oh, and there's the added benefit that it costs about $75,000 less than the standard sailboat.
Now, you're probably not about to become Admiral Nelson in this inflatable ship. It's really more dinghy than galleon. But it is able to reach 10 knots, sail upwind, and be deployed on oceans, lakes or rivers.
You can even learn to surf with it.
And demand that everyone address you as "Skipper."