Houseboat?
Meh.
House yacht?
Now that's more like it.
All aboard the Arkup 75, which is essentially a floating villa that puts the average houseboat, and even the average yacht, to shame. It's now available to buy or to rent, should you like to kick the tires before making it yours.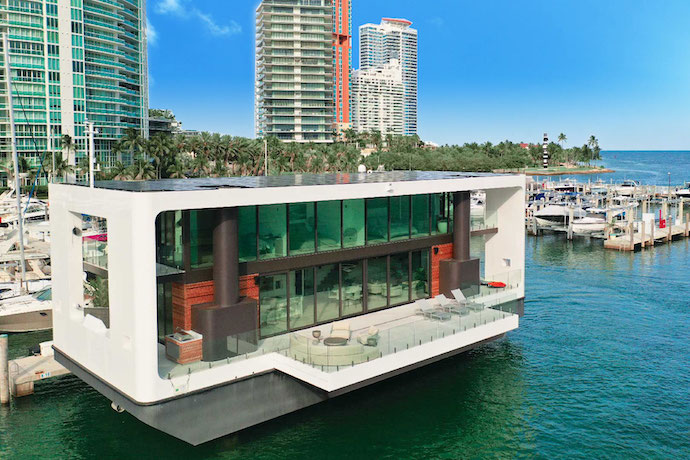 This thing is a 4,350 square foot, free-moving, glass-fronted, modern mansion that you can take anywhere you want to go. It's even got hydraulic pilings that elevate its rectangular form up and out of the sea, so it doesn't feel the waves. And it'll probably be the number one choice for surviving the apocalypse someday. Because as much as we hate to admit this, it appears Kevin Costner may have gotten things right in "Waterworld."
Speaking of which, this four-bedroom, steel-hulled marvel is carbon-neutral, self-sustaining (it harvests and purifies rainwater) and totally silent, too. Just in case you plan on storming Larry Ellison's private Hawaiian island without him suspecting a thing.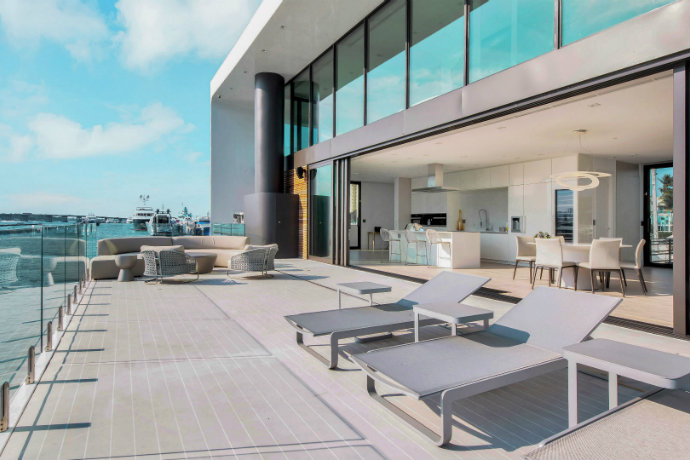 There are a ton of bells and whistles, too, like a retractable deck that extends over the water. There's a solar roof and various smart house features spread throughout the interior. And there's a 125-foot swim platform landscaped with artificial grass. Right, if you can't play corn hole on your house yacht, what's the point?
But let's say that all this is still not up to your standards. No problem. You can just go online and customize your very own Arkup from a variety of amenities.
You refuse to go anywhere without some fuzzy dice.