As winter snow storms have just battered much of the country, you're probably ready to ensconce yourself in the warming embrace of dry heat.
Say, in a minimalist wooden box that's specifically engineered to warm you up, reduce stress, rejuvenate your skin and possibly even extend your life.
So let's take a page from the Nordic playbook and retreat to a nice sauna. In this case, the Scandinavian Sauna, which is a mobile sauna that you can park anywhere. Because it's a trailer on wheels.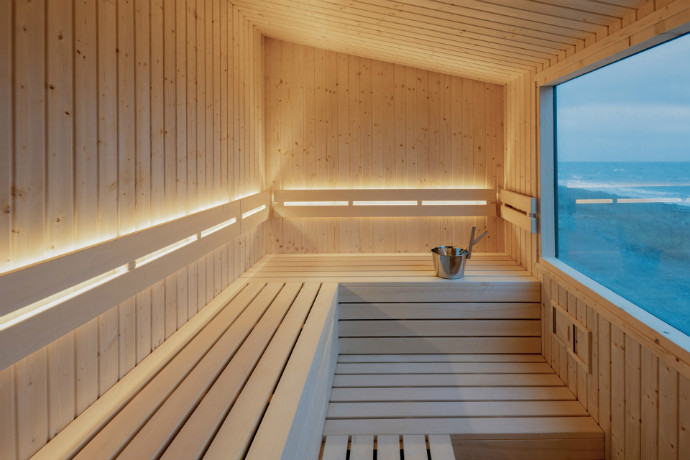 Considering its itinerant nature, you can put one in the middle of a forest, by the sea or in your backyard, and you'll have 24/7 access to a relaxing source of heat and Scandinavian design.
The saunas vary in size, with options roomy enough to accommodate between four and eight, but you're welcome to enjoy the cozy confines all to yourself. Each is built with high-quality, weather-resistant timber. Scandinavian spruce makes up the interior walls, while the seating is made of Aspen timber, which will keep you comfortable and splinter-free. The space is heated with a Finnish-made oven that includes an herbal tray, should you want to bring a little aromatherapy into your session.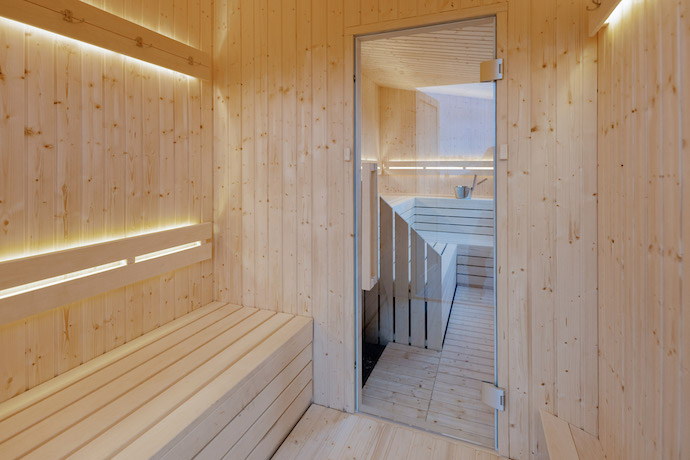 There's a small changing room inside, so you can stay warm whilst undressing. Once ready, take a seat and stare out the large window at the surrounding landscape while you bask in the balmy environs and think positive thoughts. Then, when the sun goes down, you can adjust the atmospheric LED lights via a touch panel, in case you want to see the person across from you.
Or feel like you're inside the world's tamest club.