The world is a strange place these days.
Severe weather and natural disasters can strike at any time. And in the fear surrounding COVID-19, aka the coronavirus, major festivals are being canceled, planes are being grounded and half the population is wearing a face mask.
There's no telling how it will all turn out, but one thing's for certain: it can't hurt to be prepared.
So below you'll find four surprisingly nice survival kits and bug-out bags stocked with all the essentials. You know, things like multi-purpose tools, flash lights, battery-powered phone chargers and emergency chocolate.
Good luck out there.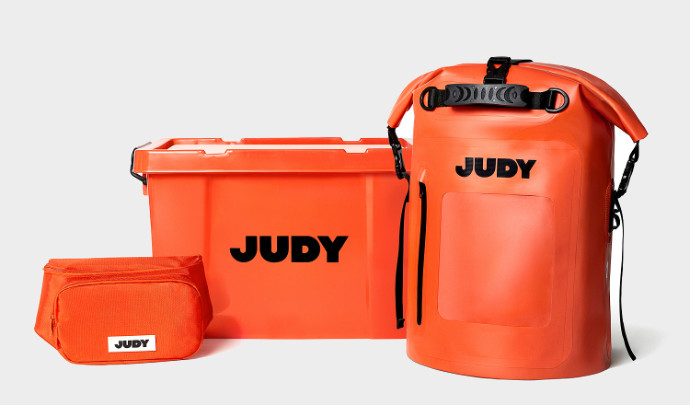 Judy sells a collection of kits that can accommodate from one to four people and range in size from a fanny pack to a durable plastic tub. The latter is loaded with 72-hours' worth of self-sufficiency, including candles, blankets, food, water, tools and first-aid equipment. You can also text the company preparedness questions and receive real-time answers by experts.
Preppi's handsome canvas-and-leather bags look like something you'd take on a beach trip. But rather than wine, flip-flops and a volleyball net, they contain food, water, tools and first-aid supplies to help you through the first 72 hours following a major emergency. The kits are available in one- and two-person options and include an N95 respirator mask, plus a few creature comforts like chocolate and tea.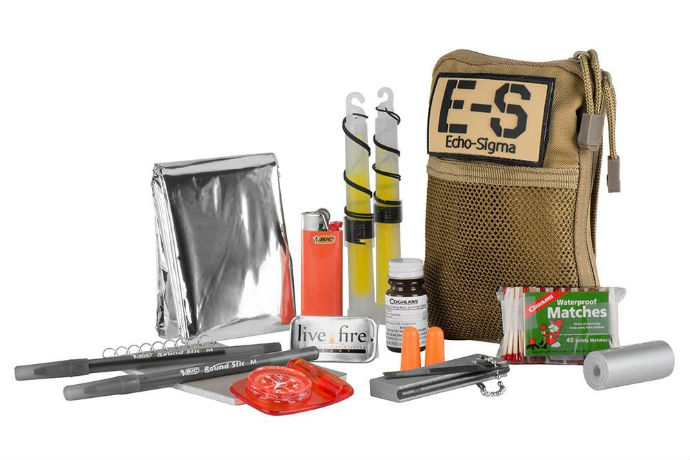 Echo-Sigma makes disaster preparedness kits that you can stow in your car, office, house or anywhere else you might need to leave from in a hurry. The Bug-Out Bag is loaded with seven days of food and water, a multi-tool, tactical flashlight, first-aid kit, tube tent, sleeping bag, radio, paracord and a couple N95 respirator masks. Plus a whole lot more should you need to live off the grid for a week.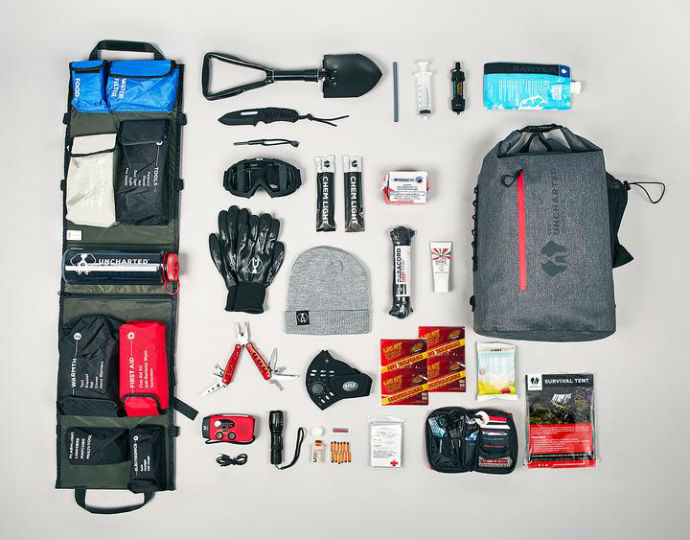 Uncharted Supply Co.'s mission is to keep you safe in the critical first 72 hours of an emergency. Their Seventy2 Survival System will do just that, with all manner of helpful items inside the durable backpack. You'll get a collapsible water bottle, food bars, tools, a thermal blanket, flashlight, fire starter, gloves and even a very everyday-appropriate beanie for keeping your head warm in snow storms and third-wave coffee shops.