In the 2018 movie "Bird Box," a mysterious force destroys the earth. For some reason, if you look upon it, you die, so everyone's blindfolded.
It seems like a hard way to live.
This, however, is the Birdbox cabin, a new put-anywhere dwelling from a benevolent Norwegian design studio called Livit. You may gaze upon it without fear.
The sturdy and minimalist cabin is available in two sizes—Mini and Medi—each with a black exterior and large windows, and it's perched on stilts to keep you elevated above the ground. The idea is to get you as close to nature as possible, while still allowing you to sleep in a bed, indoors, away from bugs and bears and other things that can ruin a perfectly good getaway.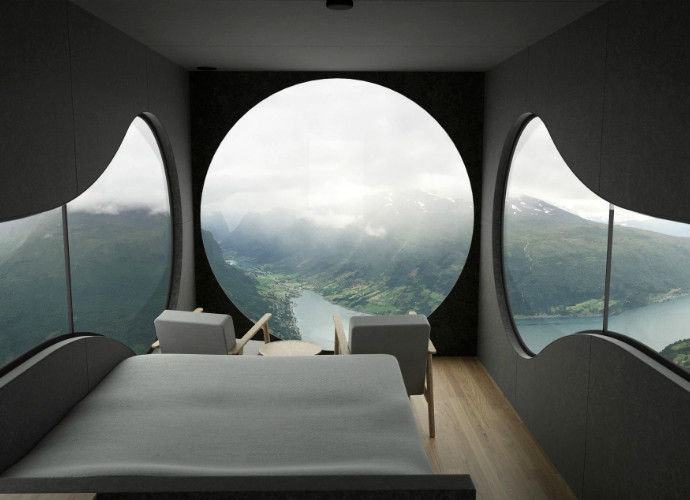 The Mini comes with a bed, side table and two ottomans, while the Medi includes a bed, sink, side tables and two chairs. There's also an optional bathroom that you can add onto your cabin.
If you'd like to procure one of these for yourself, you can start the process by contacting the makers online. Once completed, your new domicile can be installed anywhere it fits, from your backyard to the side of a mountain.
But if you'd like to stay in a Birdbox before making the commitment of buying one, you can do that. You just have to get to Norway. There you'll find two boxes, one in Fauske and one in Langeland. Spend a couple nights inside and kick the tires. Look out those large windows while you sip your morning coffee, then go outside and have an adventure.
Ideally one without blindfolds and hostile supernatural entities.