If your 2020 resolution was to be more active...
This isn't going to help you.
If your resolution was to quit falling asleep at work...
Same deal.
But if you're tired of sitting down all day and would like to take things to the next level, then perhaps this can help.
Because it's a new work station that lets you literally lie down on the job. Called the Signature Altwork Station, this horizontal contraption is the next best thing to crawling under your desk for an after-lunch nap.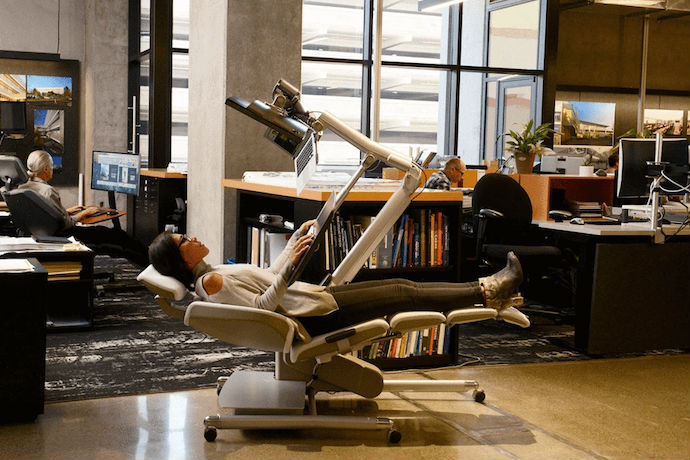 It looks like a dentist's chair, but with an integrated monitor and desk. It's fully adjustable, so you can sit upright or lie flat or choose a position somewhere between. When you recline the chair, your desk and monitor recline with you, keeping your hands and viewing angle in the same position, so you don't have to make further adjustments.
You may have to brush aside some strange looks from coworkers or your boss when you roll this into the office. Just tell them that it supports your body better than a chair and is perfect for people with neck and back issues. And by eliminating the discomforts of the typical office desk situation, you'll be able to focus better and for longer. And shouldn't we all strive for such productivity?
That's a great point you just made.
Now, unroll your blanket, put on your eye mask and get to work.