For too long, you've been forced to walk around using your own two legs like a sucker.
Electric scooters helped to alleviate this epidemic.
But still, the standing...
So, to take things a step further by reducing your need to take steps altogether, here's the Segway S-Pod, a new sit-down concept vehicle that was unveiled at the Consumer Electronics Show last week.
This thing was inspired by the gyrosphere in Jurassic World. You know, that transparent bubble that nonchalantly rolled a couple kids through fields of hungry dinosaurs. Unlike that iteration, this one isn't enclosed, so it's actually more like those hover chairs on Wall-E.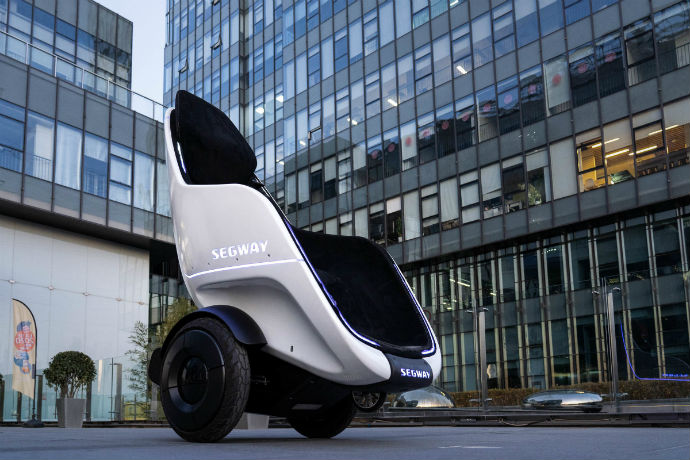 The self-balancing, two-wheeled vehicle is operated by a navigation panel, so it's easy to move and change directions on the fly. Rather than leaning forward to accelerate, you simply toggle a control knob with your hand. And, according to the company, you can't tip over, no matter how hard you try (challenge accepted).
The S-Pod is meant as a new transportation option in cities and for large campuses, like airports, malls and theme parks where walking just doesn't cut it. There's no timeline yet for its rollout, but once it becomes available, you'll be zipping around at a top speed of 25 miles per hour.
Something your stupid legs could never do.