Historically, if you wanted to become a serious art collector, like the kind of person who displays Van Goghs and Rembrandts and Picassos above the fireplace, you had to either 1) be really rich, or 2) be a cat burglar.
But this is 2020, aka the future.
So now, if you want to become a serious art collector, you just have to shell out a few hundred bucks for a smart digital canvas with good taste in art.
Clear some wall space for Canvia, a digital frame that's curating and displaying some of the world's best artwork and photography to turn your house into a de facto gallery. After a successful crowdfunding campaign in 2018, it's finally available to purchase.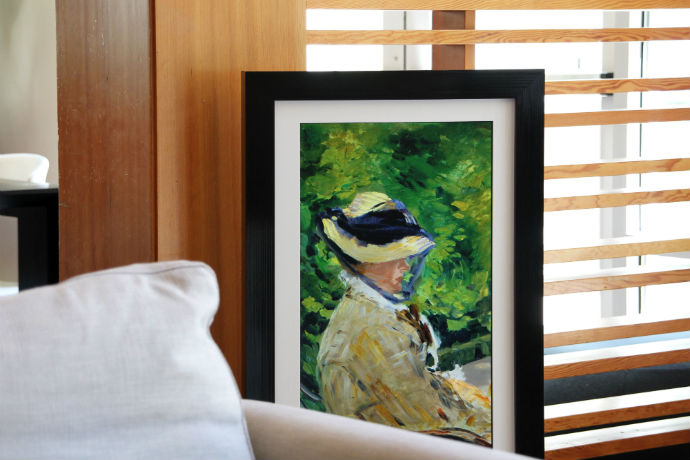 The display uses something called ArtSense technology to simulate physical paintings. Built-in sensors read ambient visual conditions to dynamically adapt the images to the setting. So, rather than a brightly-lit screen, you see realistic, detailed artwork complete with texture, color and individual brushstrokes, making it nearly indistinguishable from the real thing.
That available artwork spans more than 10,000 paintings, including many famous works from the Louvre, the Met and the National Gallery. Canvia has also partnered with more than 500 contemporary artists and photographers. All in, you're looking at about $500 million worth of art. You can even upload your own photos onto the 16 gigabyte hard drive.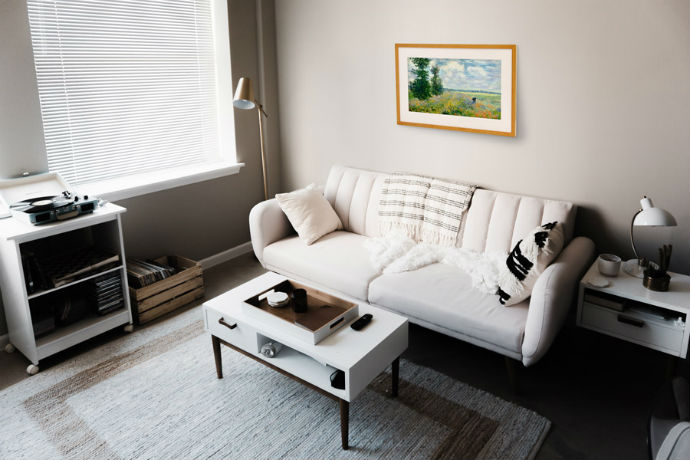 Once you hang the 27-inch by 18-inch frame, you're in control of what's shown with the corresponding app. Use it to choose your favorite piece of art and keep it up permanently, or cycle between artists and genres. You can even choose from a curated library of themed playlists organized by mood, season and decor.
One day, maybe it's a guy on a horse holding a saber. The next, some water lilies. The displayed art looks so real that only you'll know it isn't.
Although a couple stanchions and a red rope can really help to sell it.