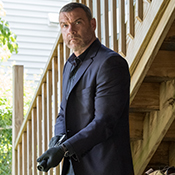 YOUR SUNDAY FIX
Ray Donovan Is Back in Action
With new episodes now streaming, it's time to jump right back into Ray Donovan. Especially since...
1) Episode 2 airs this Sunday on SHOWTIME, with Ray picking up his dangerous line of work while trying to mend a broken past in New York.
2) You really don't want to make that guy angry. Trust us.