Anthony Bourdain was America's foremost cultural emissary. A writer, traveler and pull-no-punches story teller. A bon vivant in desert boots who helped to bridge gaps between countries and people through the shared love of food and music, while also turning his keen eye toward less TV-friendly topics like poverty and politics.
He gave us a lot of himself.
Now, we're getting a bit more.
An auction that just launched today is showcasing more than 200 lots that Bourdain personally acquired during his life and via his travels. It includes some of his most prized possessions, including books, chef's knives, artwork, watches and more. Much of the proceeds will benefit the Anthony Bourdain Legacy Scholarship at The Culinary Institute of America, where he received his training. The remainder will go to his family.
The items range from household furnishings—like a dining table and desk—to more interesting pieces representative of his passion for art and culture.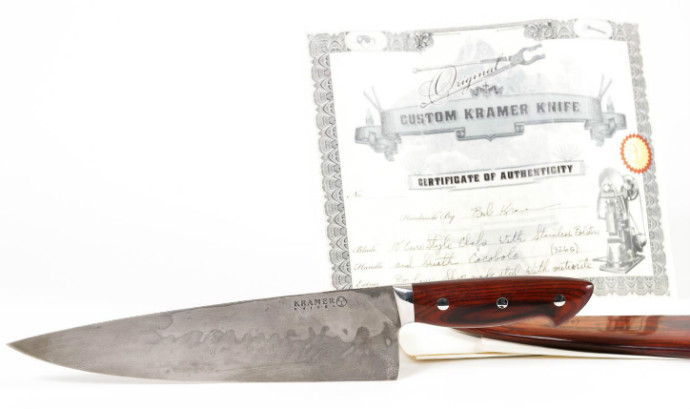 Below are a handful of those pieces you may wish to pickup for yourself.
The original typed manuscript of his book "A Bone in the Throat"
A custom steel and meteorite chef's knife from Bob Kramer, who makes some of the most coveted knives on the planet
Multiple signed works by artist Ralph Steadman, including The Brain of Hunter Thompson, Silkscreen on Paper
An 18-karat gold Patek Philippe Calatrava Isochronism watch with gold bezel and black leather band
A carved wooded mask from Nepal paired with a silver decorated animal skull from Tibet
A collection of early writings, including fiction and the original idea for "Kitchen Confidential"
Those are just a few of the gems enclosed. Online bidding runs through October 30, with in-person viewings available in New York, Savannah, GA and New Braunfels, TX.