Your best friend is showing off from the congested beaches of Ibiza.
Your co-worker is posing for selfies in sweltering Tulum.
And you... can't help but smirk a little.
Right before putting your phone away and swimming up to the edge of Santorini's largest infinity pool.
You'll find that at the just-opened Andronis Arcadia Hotel. The newest addition to the Greek isle is nestled on a rare stretch of sandy beachfront, and it's open now for all your summertime sun and seafood needs. Of which you have many.
Here's what you can expect upon arrival.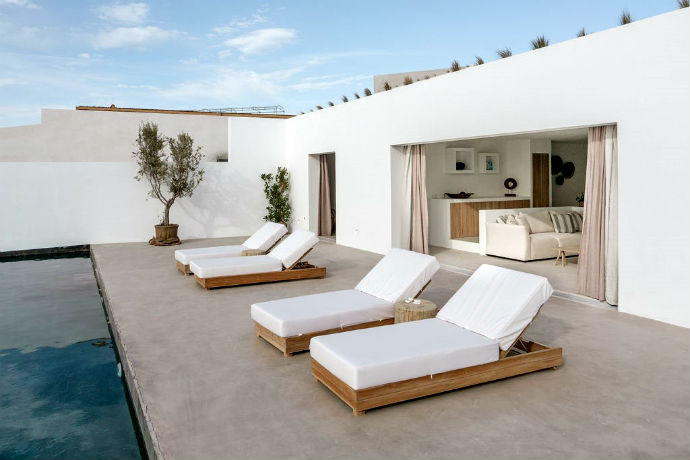 Giant Villas
The biggest on the island, we're told, including the massive 6,400-square-foot Eden Villa with three stories, six bedrooms and its own pool. The villas and suites are white, breezy and modern to prepare you for the ocean and sunset views over which you'll conduct happy hour.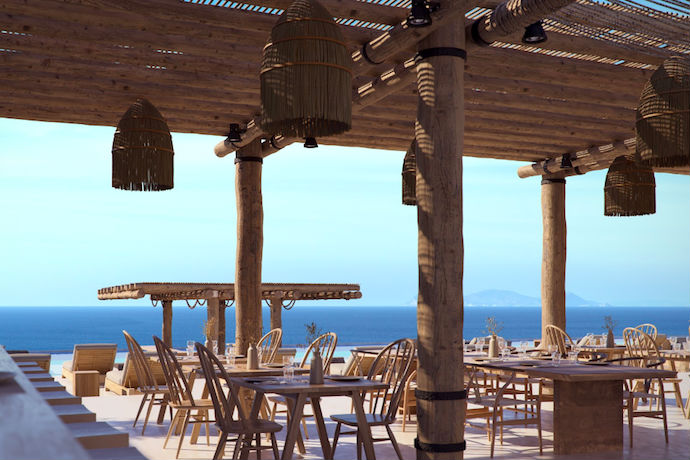 Multiple Dining Options
For some unexplained reason, there may come a night when you don't want Althea's local seafood and plants from its own garden. Or a time when you're just not up for the tasting menu inspired by ancient Greek philosophers at Opson. Don't go hungry. Just go to Oishii for a dinner of super-fresh sushi.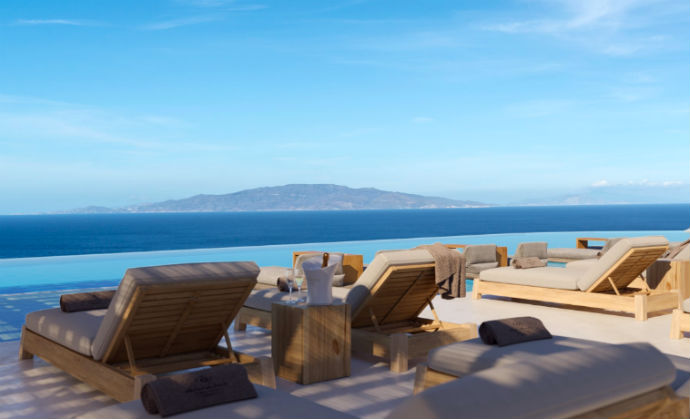 That Coveted Beach-to-Infinity-Pool Balance
When you find a hotel with its own beach in rocky Santorini, hold on to it. This would be one of those cases. But if the water's rough, you'll just head for the island's biggest infinity pool. There are no bad choices here.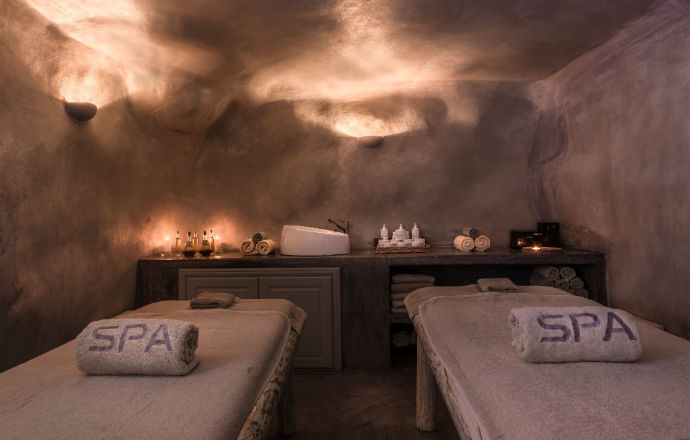 An Equal Measure of Action and Repose
There are bars of both the wine and cocktail variety. And a spa for massages and facials. Of course, if you'd rather go yachting, they can arrange that, too. Although, sitting by the pool and staring out into space is a totally acceptable option.
We're pretty sure that's all Aristotle did.