We're well aware over here that some epic battle went down last night on that show everyone loves.
It's not like we live under a rock.
But we're also, frankly, a little exhausted by the whole thing. At the very least, it makes us long for a more human-driven, less CGI'd HBO franchise. One that takes place in a real time and a real place, a town without castles and a community not overrun by ice zombies and dragons and stuff...
Related: Deadwood, David Milch's revered Western series from the mid-aughts, is returning to HBO on May 31st, for a special movie event. And for the first time, there's a full-on vacation package dedicated to squiring you around the actual Deadwood—you know, the legendary gold rush town in the Black Hills of South Dakota—where you'll stay in a haunted hotel, tour a 19th-century gold mine and try your damndest to avoid a duel (kidding). The package is available to book now.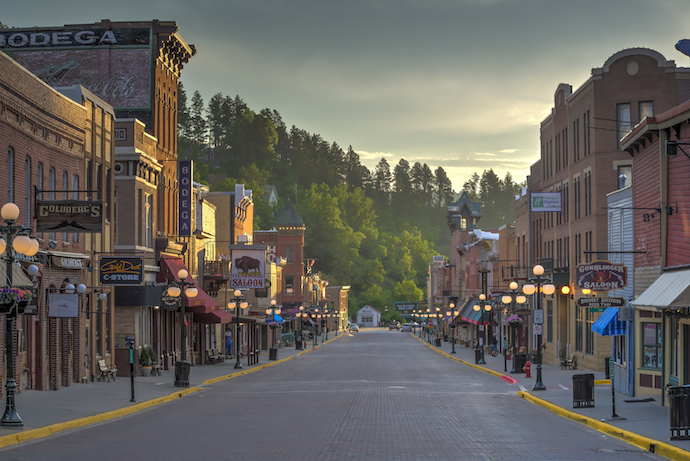 For those of you who aren't fans of the show (but are still reading this article), Deadwood, the show, was based on real characters from the Wild West. But while other tales of that time period tend to zero in on the infamous gunslingers and dames you already know, like Calamity Jane and Wild Bill Hickok, Milch plotted his series around a lesser-known bunch, such as Sheriff Seth Bullock (played by Timothy Olyphant) and the ruthless pimp and saloon owner, Al Swearengen (played by a terrifying Ian McShane).
The three-night customizable package, known fittingly as "Heroes and Villains," pulls together all of the town's touristy offerings pertaining to the show, including new experiences, such as a guided walking tour led by an actor portraying Deadwood's first Marshall, Con Stapleton (who serves as a card dealer on the show), and a ride in an old-timey stagecoach down Historic Main Street. Naturally, you'll have the option of crashing at the Historic Bullock hotel. It's allegedly stalked by the ghost of town's first Sheriff—hopefully, he bears a resemblance to Olyphant—who passes through the hallways on the second and third floors, apparently to ensure that staff members hard at work. To be fair, the hotel also features its own casino and a luxury suite with a jacuzzi. Which totally kind of makes up for any potential haunting.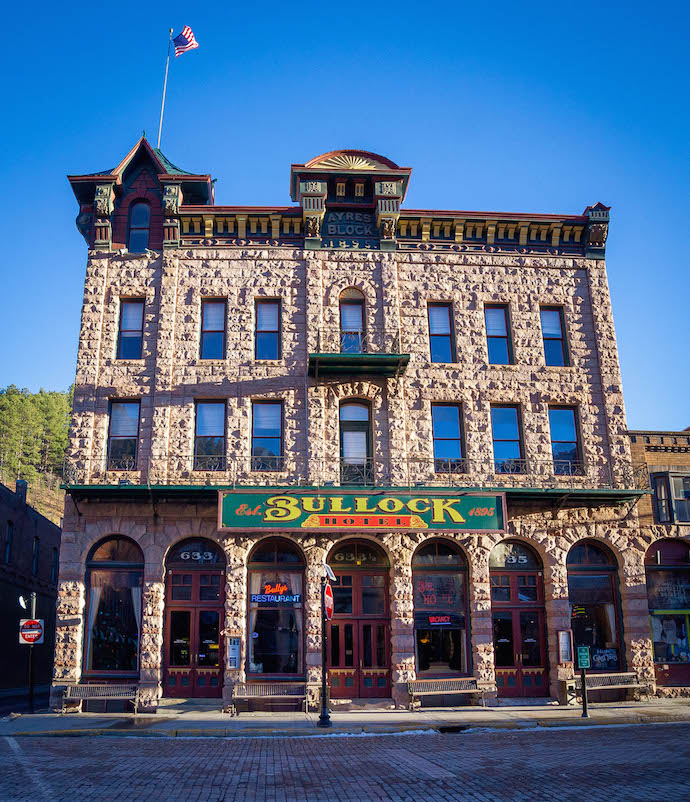 Before you skip town, you'll likely sip your fair share of whiskey and stare down a couple drunken cowboys at the poker table. You'll see a play based on the trial of Jack McCall, the same one reenacted in an episode of Deadwood. You'll pay a visit to Mount Moriah, the town's historic cemetery, where some if its most colorful characters are buried. You'll hit some museums...
What you absolutely won't do, however, is fool around with whip-smart prostitutes or venture off on your horse with a ragtag crew of robot outlaws to pillage a nearby community.
Because Deadwood is not Westworld.