As weed continues to go all "wellness" on us, it's becoming less and less socially acceptable to use the old corn pipe or apple or ash-encrusted piece you got at that head shop when you were 19.
Sure, you can smoke the old-school way. There's something inherently charming about that. But if you have the option to employ a gold grinder or a vintage-seeming hand-painted wooden pipe, well...there's something inherently charming about that, too. And probably Instagrammable.
Case in point: Sackville & Co. It's a new design-forward, female-focused brand of cannabis accessories, featuring natural stone pipes with spiritual properties, pre-rolled cones and generally the kind of weed-smoking devices you may, after a hit or two of some particularly strong shit, deign to un-ironically call "art." You can check them out here.
You should rest assured that this isn't your normal cannabis accessory business. While we can't say this with 100% certainty, we're fairly certain neither of the two principals own a drug rug; they may've never even seen a Grateful Dead concert. Hayley has advised Canada's largest publicly owned cannabis company, and worked with the United Nations to connect luxury fashion brands with artisan production. Lana previously worked as Director of Experiential Marketing and Director of Business Operations for Vice. Having grown tired of hiding their smoking materials in drawers or under beds, they wanted to create accessories nice-looking enough to display on a coffee table or bookshelf.
They've succeeded. We mean, look at this stuff. There's this shimmering gold, four-tier grinder.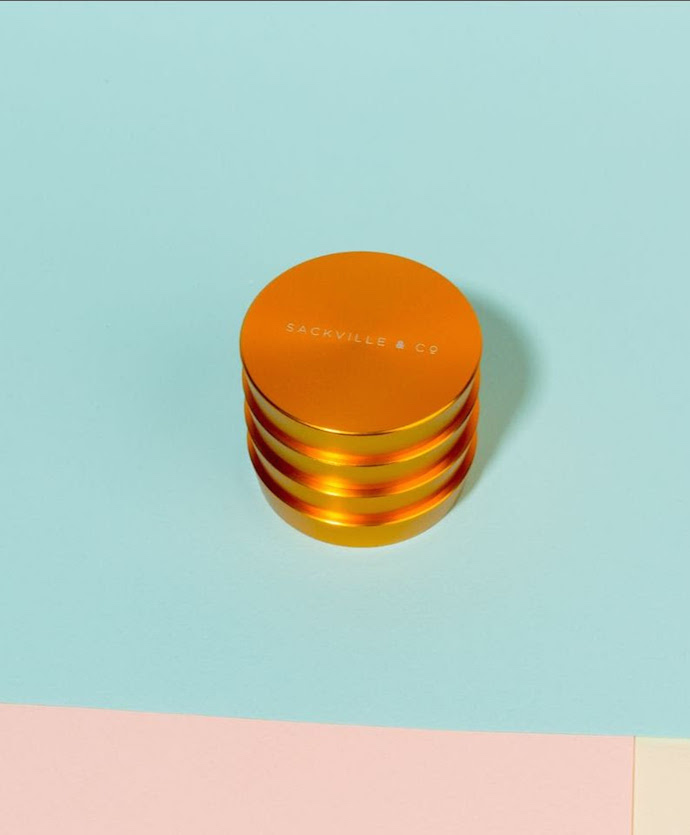 There are the hand-painted wooden Hungarian pipes, which look like something Sherlock Holmes's hip millennial granddaughter might smoke.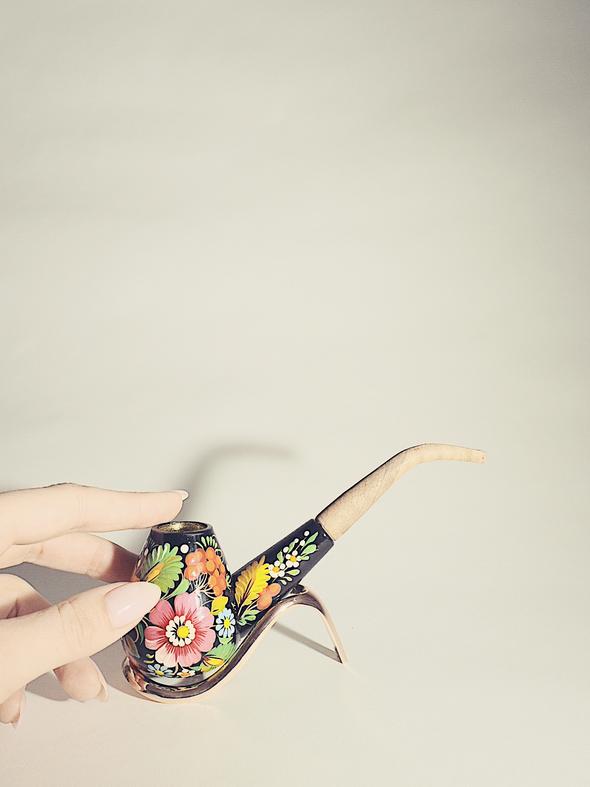 There are the natural stone pipes, made with crystal quartz, green fluorite quartz, pick magnesite and other stones with vaguely spiritual properties to complement your creative energy and transcendent vibes and stuff.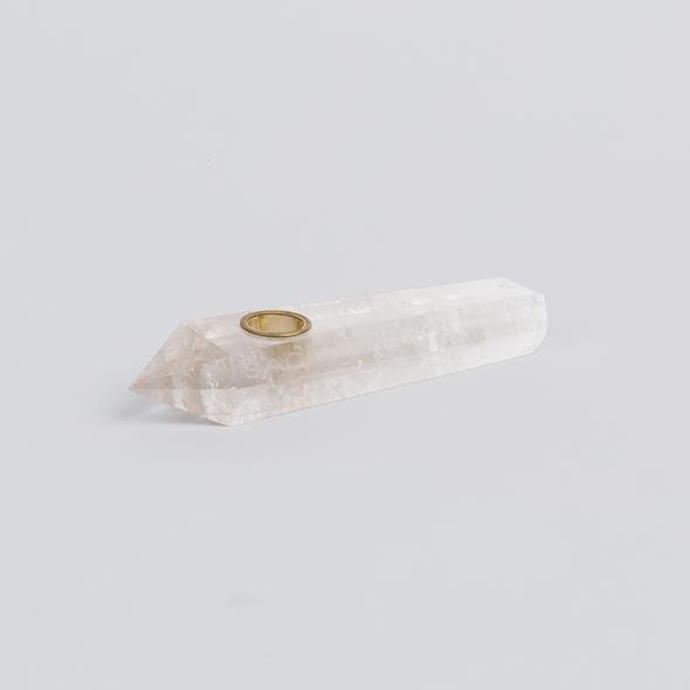 And then there's the first artist collaboration, with ceramicist April Martin. She's created a speckled clay stoneware pipe and a series of rolling platters with different facial expressions on them.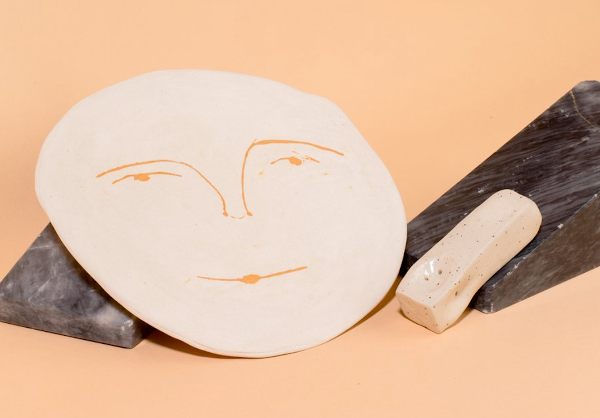 If we were you, we wouldn't stare at this thing for too long after smoking.