David de Rothschild tells me a story about the time he got lost in Mongolia. He wanted to go on a "little adventure," to race down the Gobi Desert, you know, just to see what was over there, because he is an explorer, after all, and exploring begins the moment you start to feel a bit uncomfortable. It means conquering that innate and insidious fear of the unknown. So here he was in the middle of Mongolia, hurdling towards a 500,000-square mile region of arid wasteland, in a Jeep, with his buddy, and he had a GPS, but the maps didn't match up, and the thing wasn't reading right, anyway.
Unsurprisingly, the pair came to a point where everything around them was wide-open expanse. There was nobody in sight. They were down to their last quarter-tank of fuel. They had no phone service. They hadn't told anyone where they were going. They had, Rothschild realized, stumbled completely off the grid. They'd managed to really disappear.
"Thank god we found this yurt," Rothschild told me matter-of-factly, as if, well but of course there'd be a yurt. "They gave us fuel, and they pointed us in the right direction."
It still took them weeks to get back to civilization, and it was during this time it dawned on our humble hero that he was kind of obsessed by the notion of "slow travel."
"I love this idea that you just really slowly go to places and that is your experience. You just really take your fucking time, and you just absorb what's around you. And that's the experience, it's not the destination. I know it's such a cliché...[but] there's something beautiful about getting to know just one little area, and not having these huge itineraries."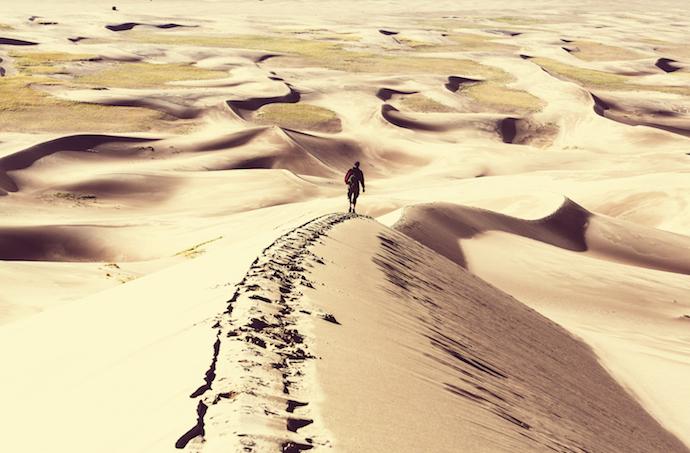 That's part of what Rothschild, an heir to the eponymous English banking family-turned-multi-hyphenate explorer, environmental activist, TV personality and reluctant businessman, is trying to accomplish with a new line of voyages his company, The Lost Explorer, just launched with the boundary-pushing travel service, Black Tomato. Each of the four trips covers a different ecosystem: the jungle (Borneo), the mountains (Nepal), the ocean (Raja Ampat) and, naturally, the desert (Mongolia). Each of the four trips are also designed to get you, in the modern sense of word, "lost"—in the rainforest of Borneo with one of the world's oldest nomadic jungle tribes, or above the clouds in the Himalayas, or on a yacht snaking through the labyrinthine islands of Raja Ampat, or alongside locals in areas of the Gobi Desert so remote, even Google can't locate them.
"These are places in my mind where you can still feel the full effect of nature and re-wild yourself," Rothschild explains. "We're so highly automated around our digital devices. In some ways, they're squeezing the imagination out of us. Travel forces imagination back into our experience of being alive."
Given his illustrious past, it's easy to see why Rothschild, who turns 40 this year, is evangelical about the restorative powers of nature. His résumé reads like a case for anointing him the Most Interesting Man in the World: in 2004, he became one of 14 people ever to traverse the continent of Antarctica, having had virtually no experience in the field ("I lied about everything," he recalls, of the expedition's vetting process); in 2006, he spent 100 days crossing the Arctic from Russia to Canada, becoming the youngest British person to reach both geographical poles, and only the 42nd person ever; in 2010, he sailed from San Francisco to Sydney on a boat made entirely of plastic bottles, in order to raise awareness about the Great Pacific Garbage Patch, and shift the public perception of plastic—as something that's essentially valueless and single-use—to something that's "valuable and multi-use."
He's traveled deep into the heart of the Amazon rainforest, to expose the deleterious effects of the Belo Monte dam project; he's gotten himself turned around in a Nepalese forest, his feet covered in leeches. He's hosted a television program for the Sundance channel, called Eco Trip, and served as an explorer for National Geographic. More recently, he founded The Lost Explorer, a somewhat nebulous yet undeniably cool lifestyle brand that sells all-natural, sustainably sourced products, ranging from small-batch mezcal, to natty Japanese cotton travelers suits, to volcanic face scrub. The goal, Rothschild says, is to donate 100% of its profits to environmental projects and initiatives (the company is not yet profitable). In the meantime, he's focused on looking down the supply chain, in order to better support the cultivators actually making the stuff he sells.
"There used to be these outfitters that would outfit you for your adventures," Rothschild says romantically, of the impetus behind The Lost Explorer. "I wanted to have a proper lifestyle that was represented in the products, so you could sip our tea, use our skincare, dress in our clothes, use our bags, go on an adventure, and really kind of have a full range of experiences I had."
It's an anachronistic concept, but Rothschild is himself a bit of an anachronism. During our conversation, he muses about how incredible it would've been to live like the explorer Alexander von Humboldt in the 1800s, or how awesome travel must've been in the days of his father's youth, when it would've taken three weeks and many trials and tribulations to get from London to Australia. He is a staunch proponent of the underutilized railroads, and the kind of guy who's idea of a good time is going to Kazakhstan, buying a horse in the market and simply riding off on it for a few weeks, before returning to sell it back. A zealous diver, some of his most zen moments, he tells me, have been underwater. "We crawled out of the ocean," he says, "to be back in that experience is really beautiful."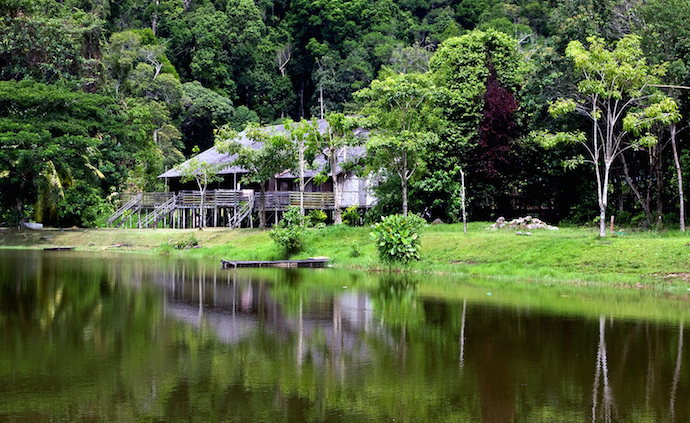 He is also a traditional activist masquerading as a modern businessman, selling things in order to sell a vision: a fundamental shift in how we see nature, as something worth protecting, and travel, as something that leaves you feeling closer to it. And as much as he decries our "stunt-driven" culture, inculcated by the everything-must-be-epic ethos of Instagram, he recognizes the usefulness of his own expeditions as a means of delivering a message.
"Adventure is a very charming medium," Rothschild told The Atlantic, following his 2010 sailing expedition, "in the sense that it's far more attractive to learn about something in an adventurous way than the old-school, wordy way."
His latest venture is, in many ways, an adventuresome attempt to get people lost in a technocratic society that denies us that pleasure; to reconnect people to nature in a world where it's rapidly disappearing; to force us to stop and smell the flowers in a culture that demands the gratification of the flower's fragrance without the inconvenience of having to stop. The trips themselves are epic, but maybe they need to be, if only to resound above the noise.
"We're all born to explore, and the older we get, the more we're taught out of that," Rothschild says. "We're all craving that wildness. I think when you lose your connection to nature, you lose your connection to yourself."