The 3D printer is surely a thing you've heard of by now. But I'm willing to bet it was a thing strictly regulated to your wildest conceptual fantasies—an invention not yet accessible to mainstream consumption—like the hoverboard or the self-driving car. In the past that's been true, as efficient 3D printing technology could cost anywhere in the $10,000-$50,000 range. That is, until the recent introduction of Glowforge: a revolutionary new line of 3D laser printers capable of making thousands of household items directly from your home.
The Seattle-based company made a stunning foray into the industry in 2015, when it set a 30-day crowdfunding record of more than $27,900,000. And now they're launching their long-anticipated product to the public for anywhere from $2,495 (Basic model), to $5,995 (Top Pro model).
Glowforge sets up within minutes via WiFi and web app, allowing users to create from any personal design software they please (Illustrator, Photoshop, etc.) or simply use the onboard cameras to scan and transform their image. The wildest part? Each one boasts the ability to print damn-near anything with respect to your materials—from coffee makers and lamps, to leather bags and small furniture. Which means that while, yes, Dwight Schrute can skin a mule deer in less than ten minutes, you can now use said deerskin to create a handsome leather satchel in a little over two hours.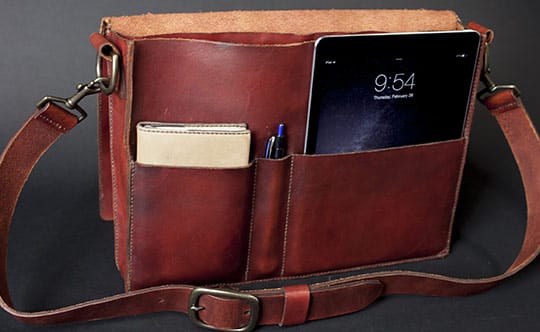 The days of last-minute holiday shopping are officially behind us. The future of last-minute printing everything is here.
The Glowforge Basic, Plus and Pro are now available for purchase at Glowforge.com.