More often than not, the "Road Trip" is reserved as a familiar banality for simply getting from Point A to Point B, so long as Point B is located anywhere outside of one's accustomed geographical limits.
"Road Trip!" you holler as you pile into your buddy's Lexus hatchback, anticipating with strange excitement your 30-minute drive to the lake.
As The Road Trip Book: 1001 Drives of a Lifetime will be the first to enlighten you, there are actual life-altering road trips out there—specifically, 1001 of them—waiting to be explored by a free spirit behind a resilient set of wheels. Road trips like Ireland's Wild Atlantic Highway: 1600 miles of Ireland's jaw-dropping western seaboard. Or Montana's scenic Beartooth Highway: a painless 68 miles hailed as "the most beautiful drive in America." In today's workplace, with endless opportunity to live, work and explore almost anywhere you please, each of these nomadic exploits is merely a power move away.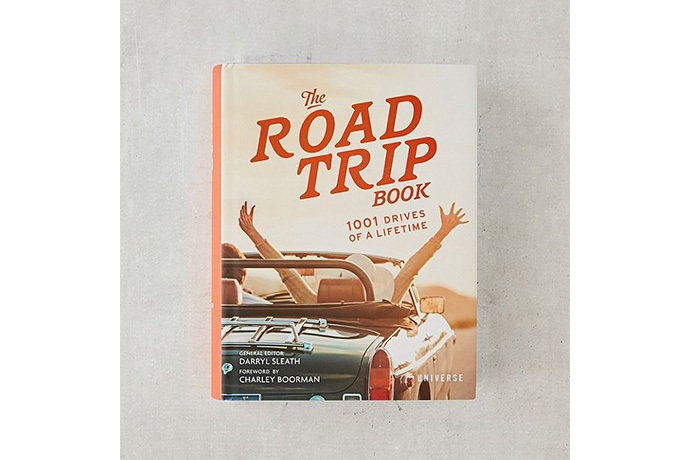 The trusty travel guide—edited by motorsport and car blogger Darryl Sleath—is organized into three categories: Scenic, Adventure and Culture, covering mountain passes and coastal wonders alike. It also livens things up with cultural itineraries aimed to recreate your favorite literary and cinematic travels, from Jack Kerouc's journey in On the Road to Thelma and Louise's wild ride (though maybe stop short of all-the-way completing the latter).
You can get to exploring your newly expanded travel universe along with The Road Trip Book now over at Amazon for $27.