Navigating the vast universe of sex can feel tricky on a variety of levels, but even more so when dealing with supplements and contraceptives. What do we need? Which brands are quality enough for our holier-than-thou reproductive parts? How can I comfortably purchase a value-size crate of rubbers from the same sweet lady from whom I get my coffee and morning paper? Such are the privileged problems of a sex-positive generation, and the problems Maude is working to solve.
Maude—a millennialized sex essentials brand— is looking to simplify sex through inclusivity, high-quality production and an easier purchasing system. Their process is simple: you take a short quiz, they build your kit, full of things like organic lube and maybe vibrators, and they ship it right to your doorstep. So to familiarize ourselves with the process and get a look at the goods, I decided to take that quiz myself. Here's how it all went down: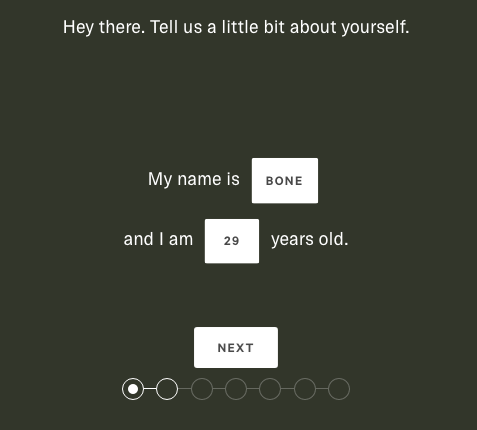 I decided to go with 'BONE' for the sake of anonymity. I'll also concede that 'BONE' seemed like an appropriately inappropriate alias for this exercise.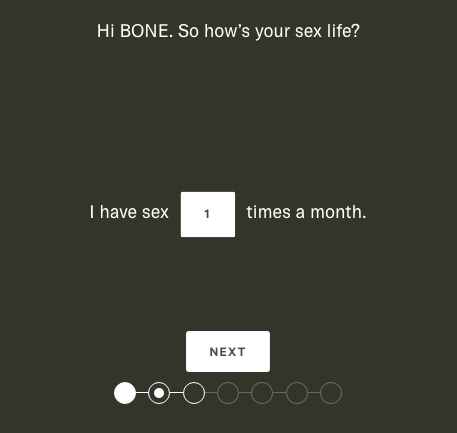 Let's go with "1" to let them know that I am a man of low-maintenance whose efficiency knows no bounds.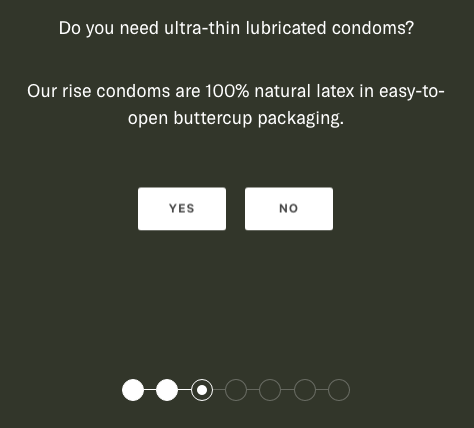 Easy "Yes"—simply because opening a condom in the same manner as one might open a Reese's seems like a fun thing.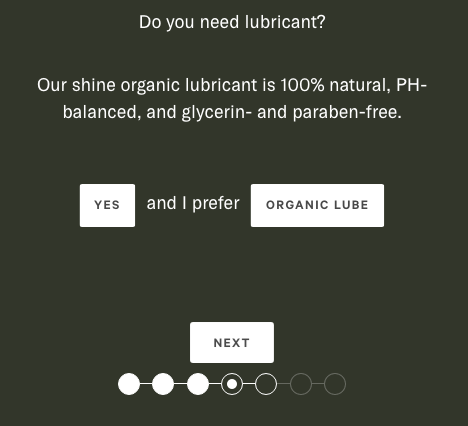 Honestly, I would have gone "No" here but it is literally not even an option.* Lube me up, Maude.
*I realize this may just be a browser glitch, but the idea of a company enforcing organic lube upon me was too good to pass up.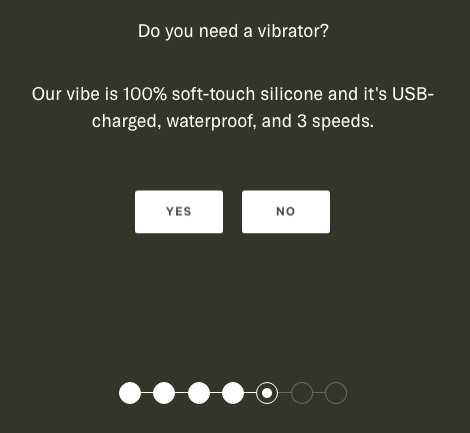 Call me old-fashioned, but no. (Though I am intrigued by the "3 speeds.")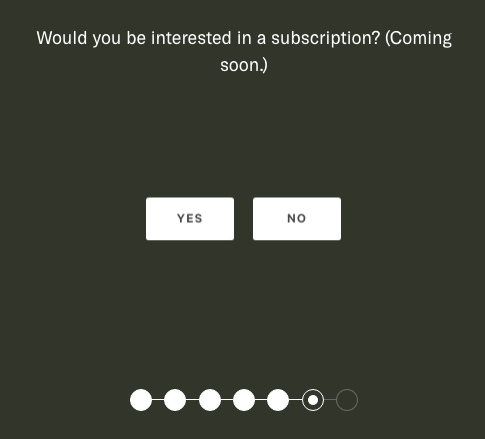 I'd like to take things slow at first if that's OK with you, Maude.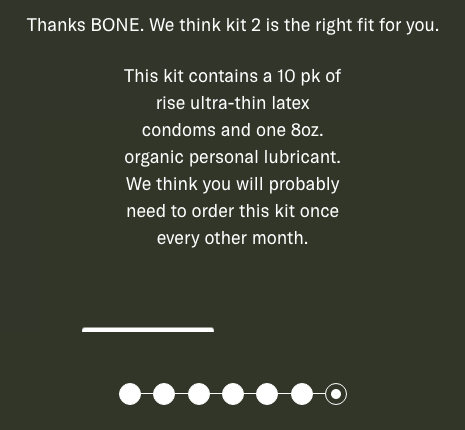 Boom, I've got my kit. And they even took an educated guess at when I'll need to re-up. I dig the optimism. I dig the simplicity. I'm on board with Maude.