You may know Conor McGregor as the guy who went toe to toe with Floyd Mayweather in his very first boxing match. Or the guy who talks a lot of shit, but in a cool accent. Or the guy who posts a lot of Instagrams of himself in various states of athleisure. But did you know he's also the guy who enjoys a nice bike ride every now and then? Believe it or not, one of McGregor's key training regimens is road biking, and now he's got his own personalized model with FiftyOne Bikes.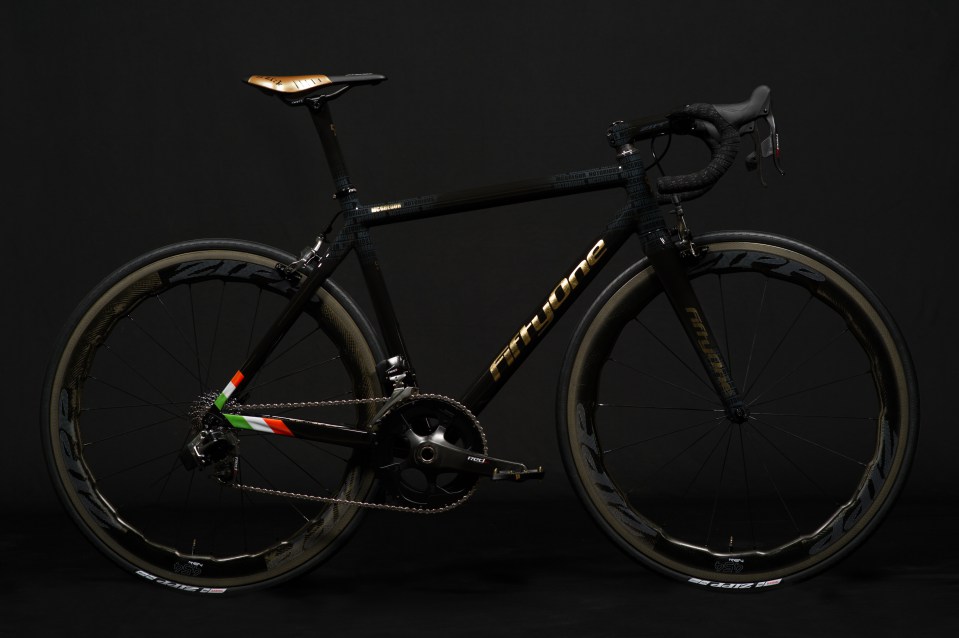 The matte black frame is highlighted with McGregor's homeland Irish colors, along with his "Notorious" moniker and 24-carat gold leaf that was "painstakingly applied by hand to create a truly extraordinary result." It also features custom Crankbros flat pedals (a spirited brand name for anything, really) that were included as an nod to the fighter's previous ACL injury—which is just about the most Conor McGregor-y thing I can think of.
Odds are you'll never be able to throw hands like McGregor, but you can at least train like him. Best get to work on your shit-talking.