The amazing breadth of options on Airbnb means pretty much anyone can stay pretty much anywhere in the world nowadays.
A treetop bungalow in Indonesia.
A rustic cabin in the Berkshires.
A luxurious ski chalet in the French alps...
But only three extremely lucky citizens of the world (and their guests) will have a chance to spend a night in Airbnb's most exclusive rental: a glorious, world-class submarine with the filmmakers and scientists behind Planet Earth: Blue Planet II, where you'll have the opportunity to tag along on an actual research mission up to 1000 meters below the Atlantic Ocean—in the Bahamas, no less.
Yes, yes, yes: the good people of BBC Worldwide's Planet Earth (and planet earth) are sponsoring a sweepstakes with Airbnb for two nights aboard the iconic marine research vessel Alucia. All you have to answer the following question by February 10th, in under 550 words, and hope that their panel of judges is sympathetic to your cause above almost all others': You don't need to be an astronaut to discover a new world. Our oceans are teeming with bizarre species and dramatic, alien-like landscapes. Tell us about your ideal deep sea adventure--what do you dream of exploring beneath the waves?
Given your proclivity for and sensitivity towards marine life, we can't imagine that accomplishing this small task will be too much of an issue.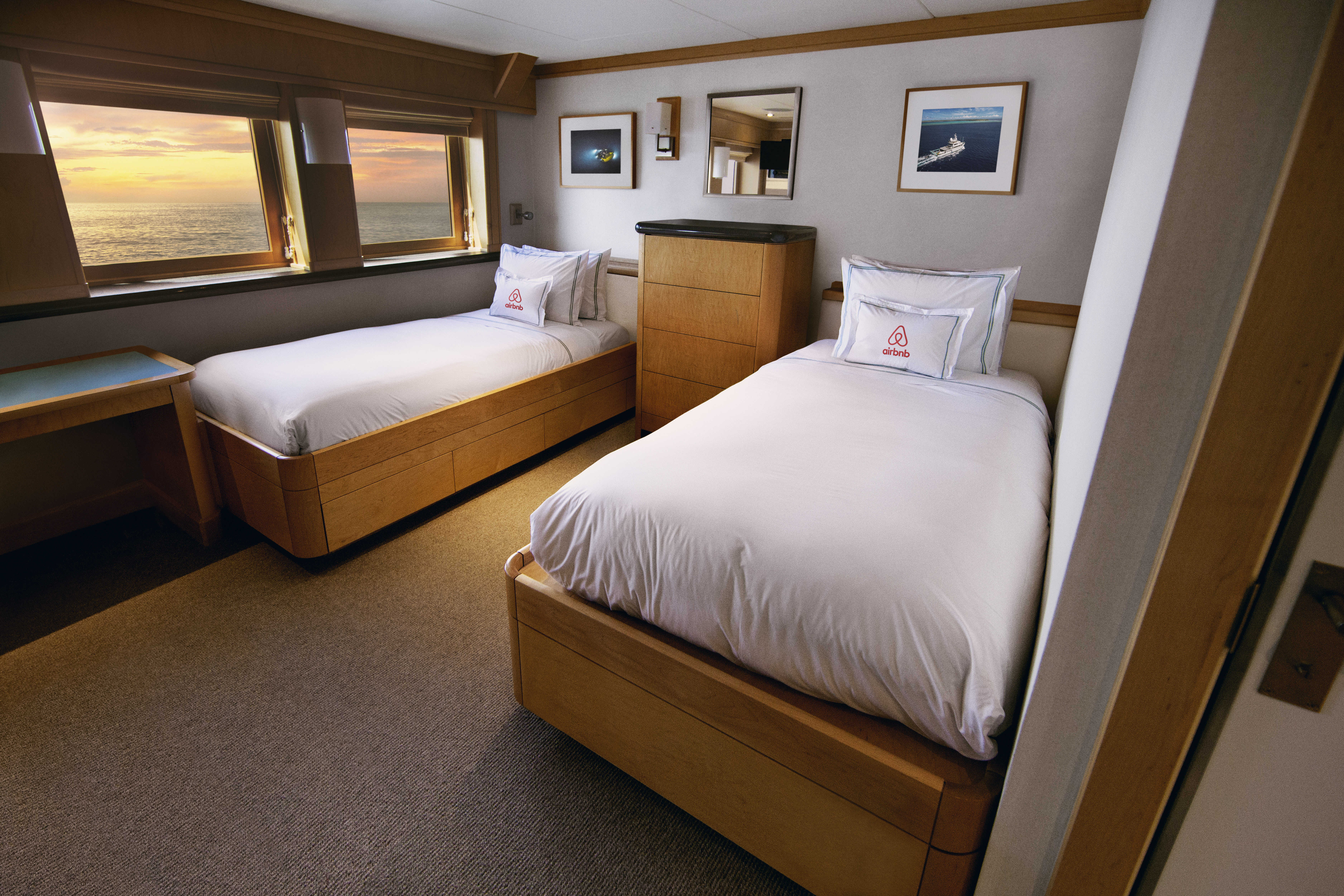 If (and when?) you're selected, they'll fly you and an indebted companion out to Nassau, Bahamas on April 4th, where you'll be set up in a landlocked Airbnb for a night prior to the expedition. Once aboard the Alucia, you'll get acquainted with Orla Doherty, the esteemed producer of Planet Earth: Blue Planet II. (She may or may not regale you with tales of her deep sea adventures—we're sure you won't mind.)
Then, well, you'll get to work. And by "work," we mean, "journey up to 1000 meters below sea level in one of Alucia's submersibles with the most technologically advanced diving and research equipment, to witness firsthand the wondrous marine life you probably thought you'd never actually see." So, yeah. It's less work than something you really, really want to be doing.
After a long day of having your mind blown, you'll have dinner (read: not fish) with the crew and retire to your private bedroom, outfitted with a TV—on which you may or may not be able to watch Planet Earth: Blue Planet II.
Woah. How meta.