In what may be the most 2018 thing ever, Belgian media artist Dries Deporteer has released an iPhone app called Die With Me, wherein Apple users with less than 5% battery can meet up to say their last words on their way to "online peace."
This is outstanding, long-awaited news for fans of funerals, dearly departures, fond goodbyes and heartfelt so-longs, as the app provides a perfect web community for those seeking comfort in the face of online death. And if initial reviews are to be taken sincere, the app could very well be on its way to vast, fleeting popularity.
Reddit user tikes yikes mikes has never used the app, but was just as willing to drop a 5-star rating on the product as he is blowing hella guwop in the App Store: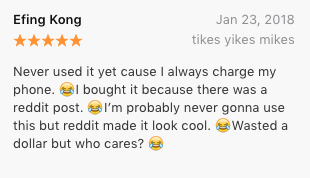 Whereas ChristopherBamBam was not quite as thrilled with the depressively mortal chat room: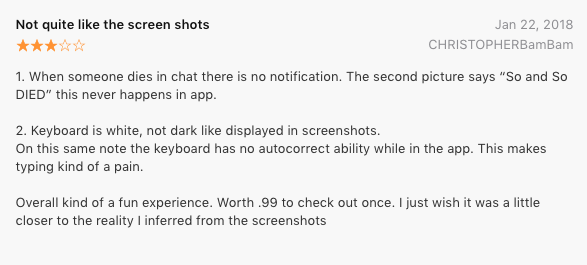 Unplug your phone now and hop on this fast-rising trend before it's too late. The app is currently available for purchase with iPhone, iPad and iPod Touch (so you can finally go ahead and die to Thunder by Imagine Dragons) and is also available in French (should you prefer to expire in French).