If style icon and overall badass Steve McQueen were reincarnated in the form of a watch...well, that'd suck big time for Steve McQueen. But we're pretty sure that watch would look very much like one of REC Watches P-51s: a collection of luxury timepieces crafted out of recycled parts of old Ford Mustangs (which, if you recall, McQueen helped make timeless in the 1968 movie, Bullitt).
REC, a Denmark based company, is accustomed to making really beautiful objects out of other really beautiful objects . Previously, they've created collections of watches made from Porche 911 parts and Mini Cooper parts. So you could say they've found their niche.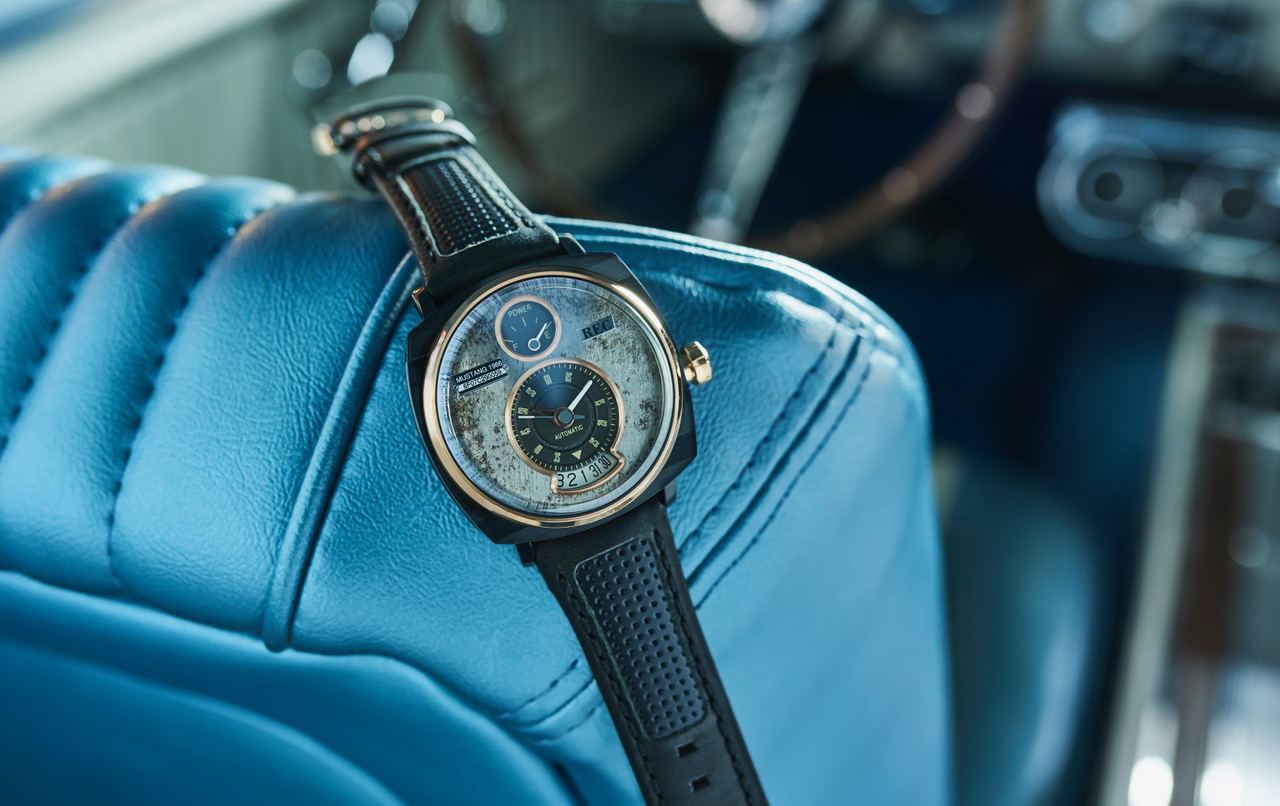 With regards to the Ford Mustang watches, you'll have three options to choose from, each of which contain a dial, with a unique patina, made in part from the recycled parts of a vintage Mustang. As if that weren't enough, the power dial is designed to look like a fuel gauge, and the hands, date and numbers are all inspired by the Mustang's iconic dashboard. Each watch also comes with a calf leather strap, because a Mustang is nothing without its leather interior (or, in this case, exterior).
When your watch arrives, you may notice a scannable story card, which leads you directly to a bespoke video documenting the origin of the specific car whose parts now reside in the decidedly handsome piece of jewelry on your wrist. If you're so inclined, however, you can donate parts from your own Mustang, and the artisans at REC will create a custom watch just for you.
At that point, the whole story card thing probably won't be necessary.