In what can be optimistically construed as a way to further merge the reality of meeting people in actual life with the digitized crapshoot of dating apps, we'd like to formally introduce you to Flirtar. It's the world's first augmented reality dating app, it just launched globally and it's available for download on iPhones and Androids.
If you're familiar with other dating apps—Tinder, Bumble and the like—the sign up process is pretty similar here. You'll login through Facebook, choose your profile photos, add some likes and dislikes, as well a bio line you think is clever (until you don't) and get after it.
But where it differs from swipe-based apps is its augmented reality function. Basically, you'll open it up—at a concert, at a bar, on the train to work—and see the world as you know it through your phone. Maybe pan your camera across the horizon—slowly and clandestinely, so you don't look like creepy crazy person. If you see a balloon with someone's face in it, you can click to expand their profile and, should you like what you see, send them a "like." Assuming they like you back, you can start chatting via the app. Or maybe, if they're close by, you can, like, actually go up and talk to them in person.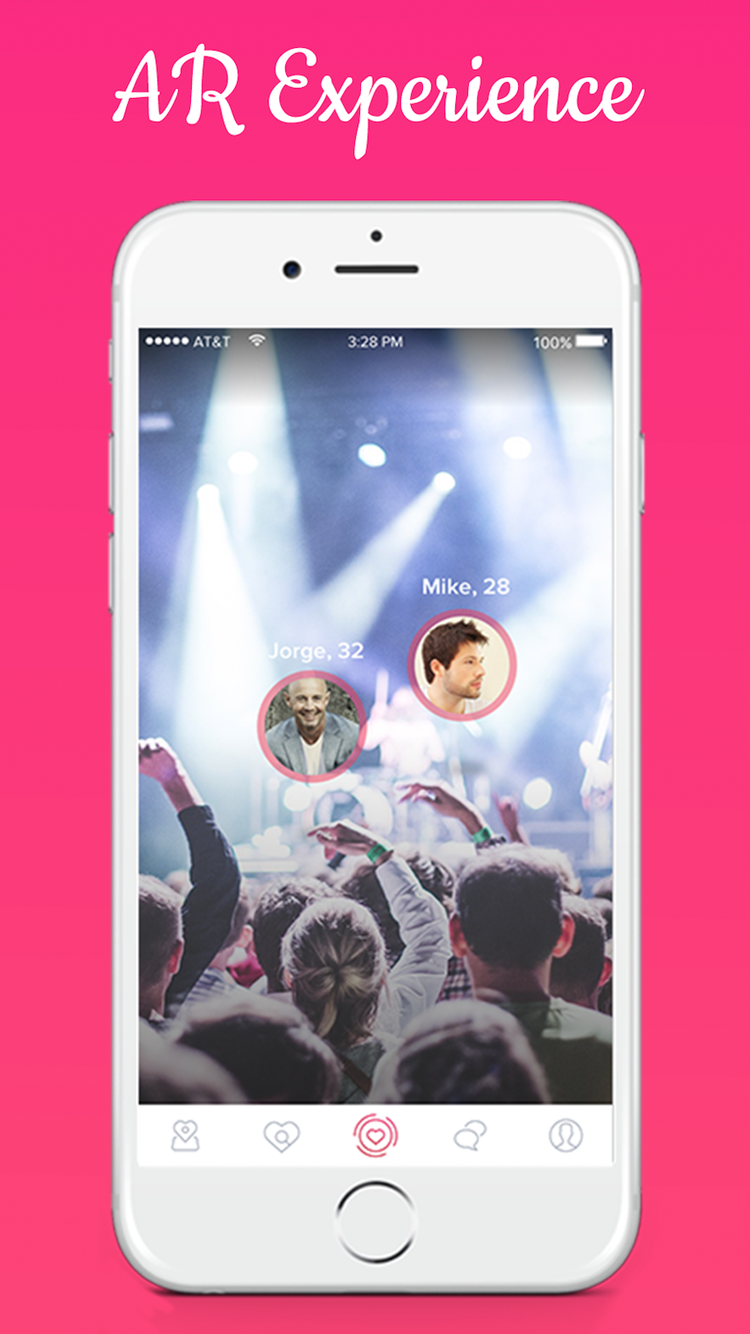 And don't worry if there's nobody in your immediate surroundings—you can choose a place from the app's map and deploy the same function there. Also, you can always swipe left and right on people in your area like you would with a standard dating app, although that kind of defeats the purpose, which is for you to not waste all that time you could be meeting people swiping on the profiles of potential matches you'll likely never talk to in a non-virtual setting.
In this way, Flirtar is most similar to Happn, an app that uses your location to set you up with other users whose paths you cross in real life. The primary difference being, you get to use augmented reality. And augmented reality is fun. Just think of it like Pokémon Go, only instead of catching Pokémon, you're catching dates.
That was a weird comparison. Sorry.