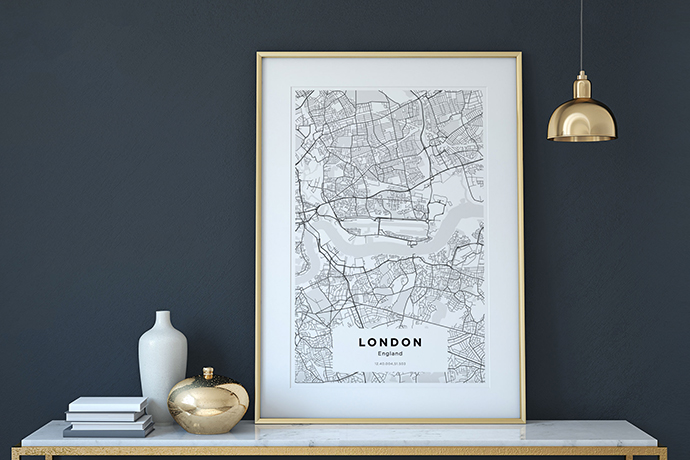 We're all for using GPS and the like, but once in a while, we get a little nostalgic for those handsome, tactile scrolls of yesteryear, affectionately known as maps.

Especially when they look as cool as the one pictured above. Then we get a lot nostalgic.

That there is the product of Your Own Maps, a new, San Francisco-based company that transforms the regular old maps of your favorite cities into bona fide pieces of wall art. They're available now, and we're guessing a certain parental figure in your life will find it an appealing addition to his living room.

The way it works is simple: pick a city, (almost) any city. Maybe it's your home city. Maybe it's the city where you studied abroad in college. Maybe it's a tight zoom on that neighborhood stretch that of your favorite childhood sandlots. Please let it be that.

Once you've selected your city, you'll customize the map with a ridiculously easy-to-use editing interface. You'll choose a color. You'll zoom in or out to get it just right. You'll pick a size and write a tagline, should you desire a tagline. After you're done, you'll pause, back away from your computer and take a long look at what you've created.

Congratulations, [YOUR NAME, Cartographer] can now be a business card.