Things to do for April 26, 2017
Looks Like Our Fair City Is Finally Stepping Up Its Weed Game
And Its Movie-Theater-With-Old-Fashioneds-and-Cuban-Egg-Rolls Game
By Ginger Harris
Wednesday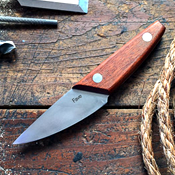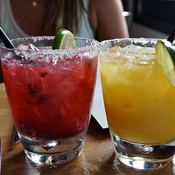 COME ON GET HAPPY
Talde's New Happy Hour. Turns Out, It's Pretty Happy.
Talde's plum basil margaritas and ginger roses were always great. But now, at its new happy hour inside the redesigned space, they're somehow better. Maybe it's the 100-year-old dragon sculpture. Maybe it's the bao buns. Maybe it's that the drinks are half off. One of those feels more convincing than the others.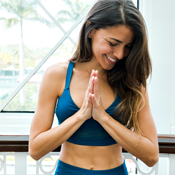 SOUND OFF
Date Night With Pink Floyd, Yoga and a Utensil-less Dinner
Step 2: Put headphones on. Step 3: Do moonlight yoga while listening to Dark Side of the Moon. Step 3: Enjoy a "blind dinner" at Corsair Kitchen and Bar, where you'll skip the forks and use your hands instead. Step 1 was to have a date with you, by the way.
Friday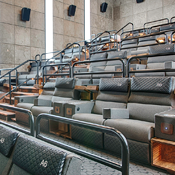 SHOW GOOD
If You Must Watch Movies, Watch Them Here
If your home theater already has reclining lounge chairs, Cuban egg rolls and Old Fashioneds with syrup and black walnut bitters, well... we'd like to get in on that immediately. If not, the new CMX at Brickell City Centre does. Either way, you seem covered now.
Saturday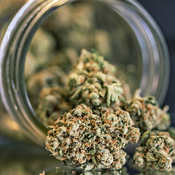 THE GRASS IS ALWAYS GREENER
Hey, It's Miami's First Public Pot Dispensary
Where does one go for medicinal marijuana? To the medicinal marijuana store, of course. Miami's first (of what we assume will soon be many) is called Trulieve, and it's currently stocked with low-THC and full marijuana products in forms ranging anywhere from vaporizers to pills to tinctures. As you were.
Sunday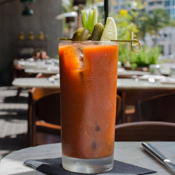 HAPPILY MARY'D
Upland's Bottomless Brunch Is Now in Session
Sundays used to be easy. You used to not be faced with having to decide between things like bottomless mimosas, bottomless Bloody Marys or bottomless rose. Between avocado toast, cheeseburgers and chilaquiles with skirt steak and eggs. Blame these newfound hardships on Upland's fledgling weekend brunch.