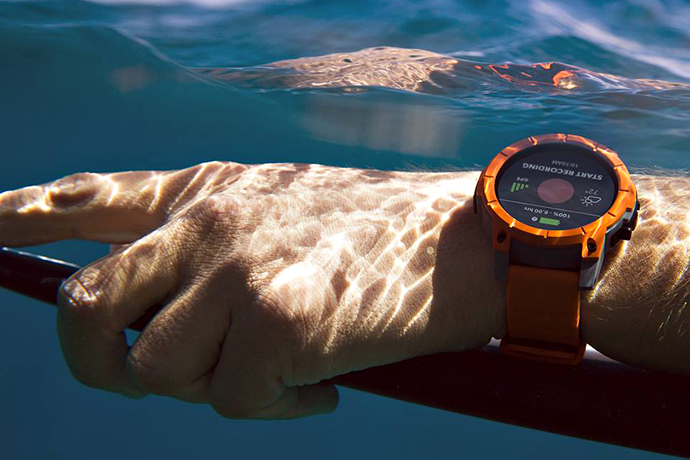 Most watches do one thing: tell time.

This one tells time and tells you exactly what time to hit the surf—or the snow—among other smartwatch-y things, like fitness tracking and pairing with your phone (it runs on Android Wear but pairs with iOS as well).

It's called the Nixon Mission and it's not here to please the tech-bloggy crowd. It's here to power hardcore surfers and snow-sporters thanks to their partnerships with Surfline (the world's largest and most credible source for surf conditions reporting) and SnoCountry (the authority in mountain conditions) that beam real-time stats right to your wrist.

And once you've been alerted to the next big swell session or fresh powder to shred, the watch also has a feature that will track your runs with the Nixon Trace app. Which should come in handy to back up any epic stories at the après-ski lodge. Plus the thing is built like a tank, with a roll cage bezel, heavy-duty crystal and patent-pending waterproof technology.

In other words, it's the least nerdy smartwatch we've ever laid eyes upon.