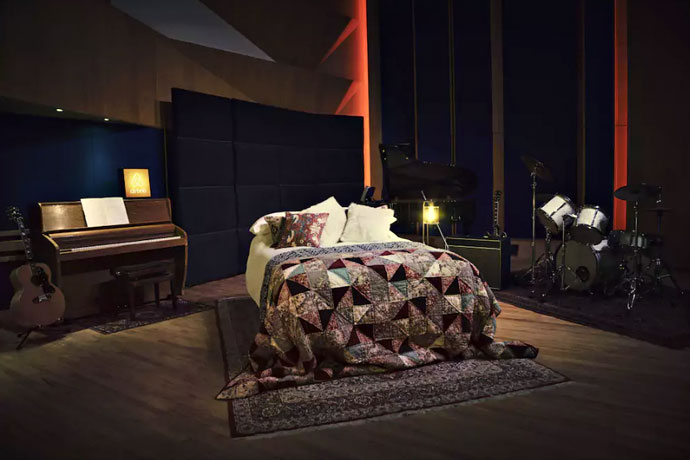 The Beatles recorded
Please Please Me
there in 1963. Good things ensued. Pink Floyd recorded
The Piper at the Gates of Dawn
there in 1967. Good things also ensued.
You will spend the night there in 2016. Good things... will probably ensue.
Because you're probably going to have one hell of a cocktail party story to tell.
See, it's called
Night at Abbey Road Studios
, and it's an Airbnb contest that gives you a chance to spend the night in iconic London recording studio Abbey Road.
Yeah, we're not quite sure why this is happening either. But the important part is that the nine-bedroom, 19th-century townhome in the St John's neighborhood has all the things you look for in an Airbnb: wi-fi, kitchen, TV, shampoo, the piano John Lennon used and the chance to twiddle the knobs of a mixing deck that recorded Amy Winehouse's final song. The basics.
The not-so-basics: producer Mark Ronson will be there to show you around. You and he can talk production techniques and industry gossip, but if you want to slip your demo into his hand, that's up to you.
To enter, all you have to do is wax poetic for 100 to 500 characters about a song that was recorded at Abbey Road Studios in London, explaining why you wish you had been there when it was recorded.
So, longer than a tweet, shorter than "Revolution 9."