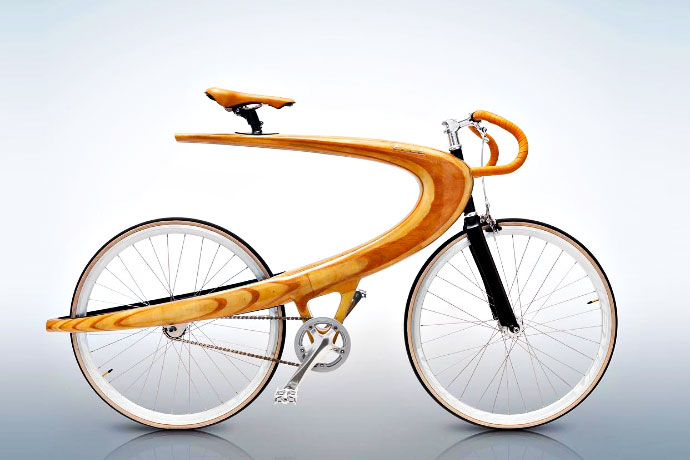 Michelangelo. Picasso.

Mark Zuckerberg.

None of them ever designed a bike this beautiful.

Or a bike at all, to our knowledge, but that's neither here nor there.

Because we're here to talk about Ecce Cycles, a Belgian concern of master bike sculptors using only the finest wood and carbon fibers to build some of the most breathtaking ways to get you to and from the office, or park, or paper route.

First, these bikes are... bikes. You can ride them like any other bike—just with an unmistakable air of haute design. And here's why: each bike is specially tailored to fit each client's size and needs. The wooden bikes are hewn from the same walnut, maple and pine that you'll find on those impossibly chic boats, and they take over three weeks to hand-make. Then there's the carbon fiber option—which is ready for preorder now and shipping in October.

But also, these bikes are more than just bikes. For instance, they're not built on a triangular frame like just about every other bike you've ever seen or ridden. These live on a frame that can best be described as a swoosh. Which is way cooler than a triangle.

That's haute design talk right there.