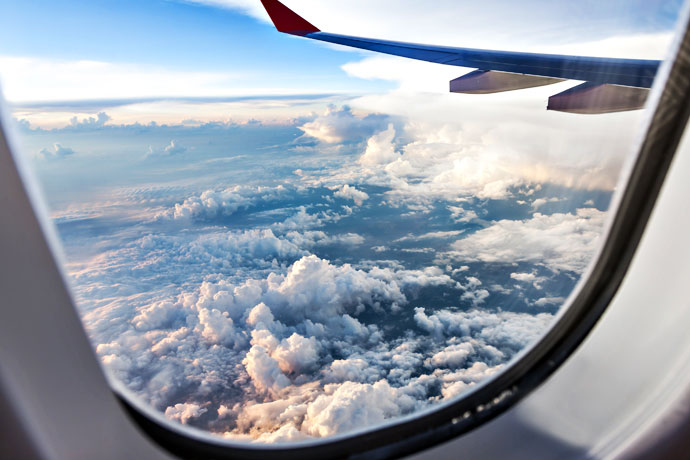 How many air miles do you think you can log in one month?

We don't know either, but you now have a really good way to find out.

This is where we talk about OneGo, a new all-you-can-fly service that just launched for the US market.

Here's the basic deal. You pay one price. You fly as much as you want within the United States. So, yes, it's like having a monthly bus pass but for airplanes. Which, come to think of it, is actually way cooler than a bus pass.

You first have to pay. (Always a catch.) But a nationwide plan starts at just under $3,000, and if you just fly within one of their three geographic regions, it's a lot less. Then you book your flights a week in advance via the app—and they'll hold up to four reservations at a time for you in their entry-level plan.

The bottom line: a streamlined travel agency in your pocket, meaning you don't have to price shop for flights. You don't have to hassle with various booking websites. Currently, they cover 76 airports nationwide. They're using major carriers, so you'll still accrue your frequent-flier miles and loyalty programs for your airline.

They aren't going to know what hit them.