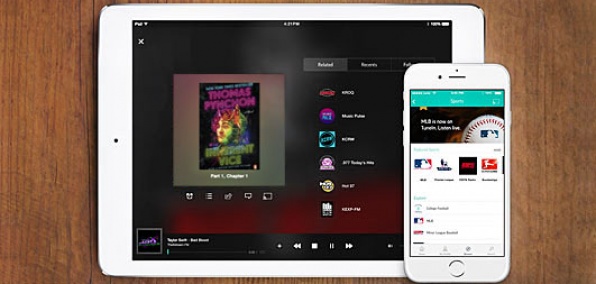 Soft jazz.

Play-by-play Bundesliga matches in German.

Every home game ever, as it happens, where it happens.

Put them all together and you get... a pretty esoteric pile of passions.

And also our segue into TuneIn Premium, a new service from TuneIn Radio that's streaming basically any audio you'd ever consider listening to through one app: one that's available now for iPhone and Android.

Think of it as Netflix for your ears. Once you download it and go for premium, you'll get unlimited access to a slew of things. Things that may be of use:

If you like music.
There are about 600 radio stations that won't bother you with commercials. And about 100,000 ones that will, occasionally. Still, a lot of stations.

If you like reading, with your ears.
You can do that. You've got 40,000 audiobooks to choose from.

If you like sports.
You'll get play-by-play coverage of all MLB games, talk shows and podcasts. Soccer, too, if that's your thing.

If you really f**king like sports.
There are team-specific stations for daily recaps and press conferences and things like that.

We should probably mention the podcasts.
Being as there are 5.7 million of them.

Which seems a bit excessive, podcasts.