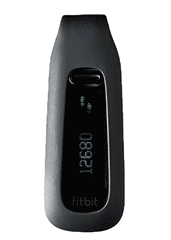 The answer is no.
No, you cannot try that cowboy steak before you order it.
No, you cannot get a sample haircut.
Life just doesn't work like that.
Except when it comes to fitness trackers and smartwatches and stuff...
At least that's the case with
Lumoid Wearable Gear
, a new service that lets you rent all kinds of wearable devices, try them out and send them back if you don't like them, available now.
Right. Fitness trackers are sort of everywhere these days. On one hand, you're sort of over it. On the other, you want one.
So you'll go to the site, which is divided into three categories: Sleep Tracking, Fitness and Stay Connected. They've got about 25 different devices to choose from—Jawbones. Fitbits. Pebble smartwatches. Then, you'll pick up to five that you think would fit your needs/feel comfortable becoming a permanent part of your body.
You'll have one week to give them a shot. Wear them to the gym. Take them on vacation. Drink fruit punches with them. If you like them, buy them. If you hate them, fine. You'll pay $20 and be on your way.
Though, you can't put a price on the times you had together.