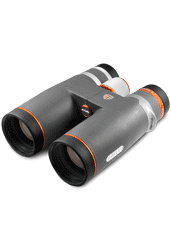 Lot of good stuff coming out of Wyoming these days.
Sugar beets. Livestock. Other bad examples of things we could've said right there.
Maybe we just skip to
Maven
instead, a new site from a band of Wyoming-based outdoor-gear slingers with a thing for growlers, flasks and the fully customizable binoculars you never saw coming, online now.
If anyone knows how to make the right equipment for general being-outside-ness, it's probably some people with Yellowstone and Grand Teton in their backyards. They just know things.
So should your resolutions involve being more adventurous, or taking up bird-watching, or not drinking less beer, feel free to consider stuff like...
Those flasks and growlers.
Nice-looking stainless-steel ones that'll keep whatever you're storing secure because that's what those things do.
T-shirts and hats.
Trucker hats with birds on them. Soft T-shirts with bison and more birds on them. Basically there's going to be animals on your clothes.
The nicest binoculars you ever did look through.
First, choose from three different models featuring things like Japanese optics and 90% light transmission. Then build them exactly the way you want them, from body armor print to personalized engravings to ocular ring color.
Which must be a thing if it's in there.