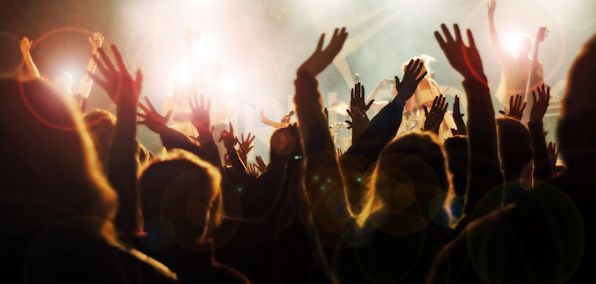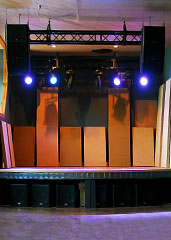 Outkast. Music Midtown. Garth Brooks. TomorrowWorld.
Yeah.
Might be time to take things down a peg...
Get up close and personal at
Aisle 5
, a new "this is where they got their start" live music venue, bar and soon-to-be restaurant that's opening Friday in Little Five Points.
What you need to know before going in:
It's in the old Five Spot... spot.
So you may recognize a few leftovers like pressed-tin ceilings and stage lights repurposed as sconces. But mostly everything's new. Namely the hardwood stage that's been rigged with all manner of impossibly loud speakery. Feels important.
Their booking philosophy seems to be: "shuffle."
It's a gamble, really. This Friday, you'll find an experimental Athens-based quintet called Dank Sinatra. This Halloween, you'll find Stokeswood recreating the entire Talking Heads
Stop Making Sense
concert, big suit and all.
They'll feed you. Eventually.
Club sandwiches, salami salads and other edible things that you'll find
on this sample menu
are all forthcoming. Until then, you'll just make do with liquid things like the 33 canned beers and sriracha-laced Bloody Marys.
You've made do with less.